iPad mini 6 review: mini size, max performance!
29
We may earn a commission if you make a purchase from the links on this page.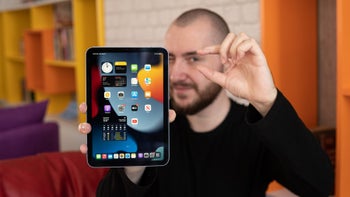 The new
iPad mini 6
is unrivaled in the small tablet market, offering top-tier performance, solid cameras, great sound, Apple Pencil support and all the pro iPadOS apps you may want on a tablet.
With its redesigned, lightweight build, perfect for one-handed use, the 2021 iPad mini is arguably the best premium
tablet for reading
and note-taking. For any other scenario you may be finding the bigger iPads unwieldy and your phone too small, this iPad is likely to be just right.
Alternatively, this tablet's versatility and size make it fantastic for single-purpose use cases like turning it into your dedicated car GPS, your smart home hub, a display for your drone and so on.
While it may seem that there's no place for premium small tablets in 2021, anyone will likely be able to come up with a cool way to use the new iPad mini for making their life a bit more convenient.
Price and storage
The 2021 iPad mini is now available and comes in two storage options, which are 64GB and 256GB, costing $499 and $649 respectively.
You can also get it with cellular connectivity (including 5G support), in which case the prices jump to $649 for the 64GB model and $799 for the 256GB one.
Design
As we suspected, based on rumors dating back a few months before its official unveiling – the new 2021 iPad mini is essentially a smaller version of the
2020 iPad Air
from a design standpoint.
It has the same modern aluminum build with flat edges and equally-sized bezels, same power button with embedded Touch ID, a USB Type-C port, finally, and a magnetic Apple Pencil dock. No keyboard connector though.
This is a long-overdue and welcome redesign for
Apple
's mini tablet series, as all previous iPad minis followed the exact same design with big top and bottom bezels, ever since the first iPad mini from ten years ago.
So needless to say, it was time for an iPad mini design refresh, and we're happy to say that we got it, and it looks and feels fantastic.
Obviously costs needed to be cut somewhere, so we only have a single rear camera and no Face ID, which is reserved for only the iPad Pro models.
And some things had to be rearranged due to the small size of the iPad mini 6, namely the volume keys, which are now at the bottom left side of the iPad mini (when holding it in landscape). This is because the top of the tablet, where the volume keys usually are, is just large enough to fit an optional Apple Pencil and nothing more. And yes, the 2021 iPad mini supports the second generation Apple Pencil.
You can get the iPad mini 6 in four colors, including what is apparently the most popular one – Space Gray, in addition to Pink, Purple and Starlight.
Display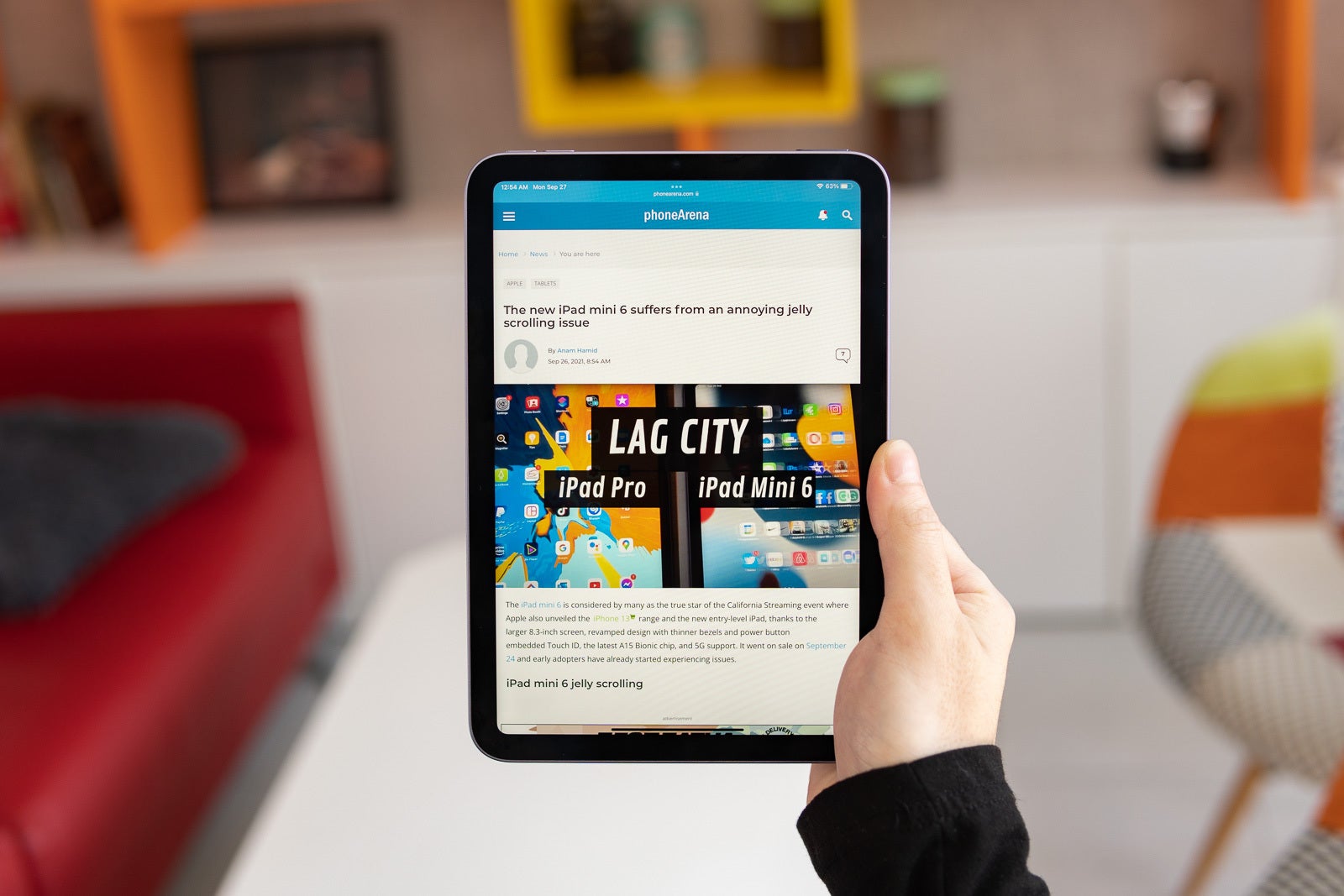 At first glance the iPad mini 6 has a decent, if unimpressive 8.3-inch IPS screen with good sharpness and colors. It's visible outdoors, although its 500 nits of peak brightness are less than on the
2021 iPad Pro
(600 nits) and the
iPhone 13
(800 nits). So at least in direct sunlight you'll be seeing smudges and fingerprints more so than the actual picture.
Speaking of which, like all modern iPads, this one has "fingerprint-resistant oleophobic coating" according to Apple, yet collects all the fingerprints in the world like nobody's business. I was really hoping 2021 would be the year Apple improved on this, but it's not.
Anyway, there's another issue with the display – the
iPad mini 6 jelly scrolling effect
we reported on earlier. When scrolling through text in portrait mode, instead of the entire screen scrolling equally, the picture actually warps cartoonishly a tiny bit. As if half of the screen can't catch up with the other half's scrolling speed.
I looked for it on other modern iPads and concluded that this display quirk appears only on the iPad mini 6, only in portrait mode. It's likely that many users won't be bothered by it or won't even notice it, but it's worth mentioning. Whether or not it's something Apple can fix with a software update we'll have to wait and see, but I doubt it.
Update:
Evidently
Apple called the jelly scrolling effect a normal behavior
for LCD screens and isn't planning to do anything about it, which is disappointing. While it's technically correct that any LCD displays can exhibit such an effect, it's usually less pronounced.
In any case, minor oddities aside, this is a perfect screen size for one-handed use. Combined with the iPad mini's comfortable weight of just 0.65 pounds (293 grams), it's an extremely convenient tablet for reading, sketching or jotting down notes with an Apple Pencil. Especially since it has a fully laminated display.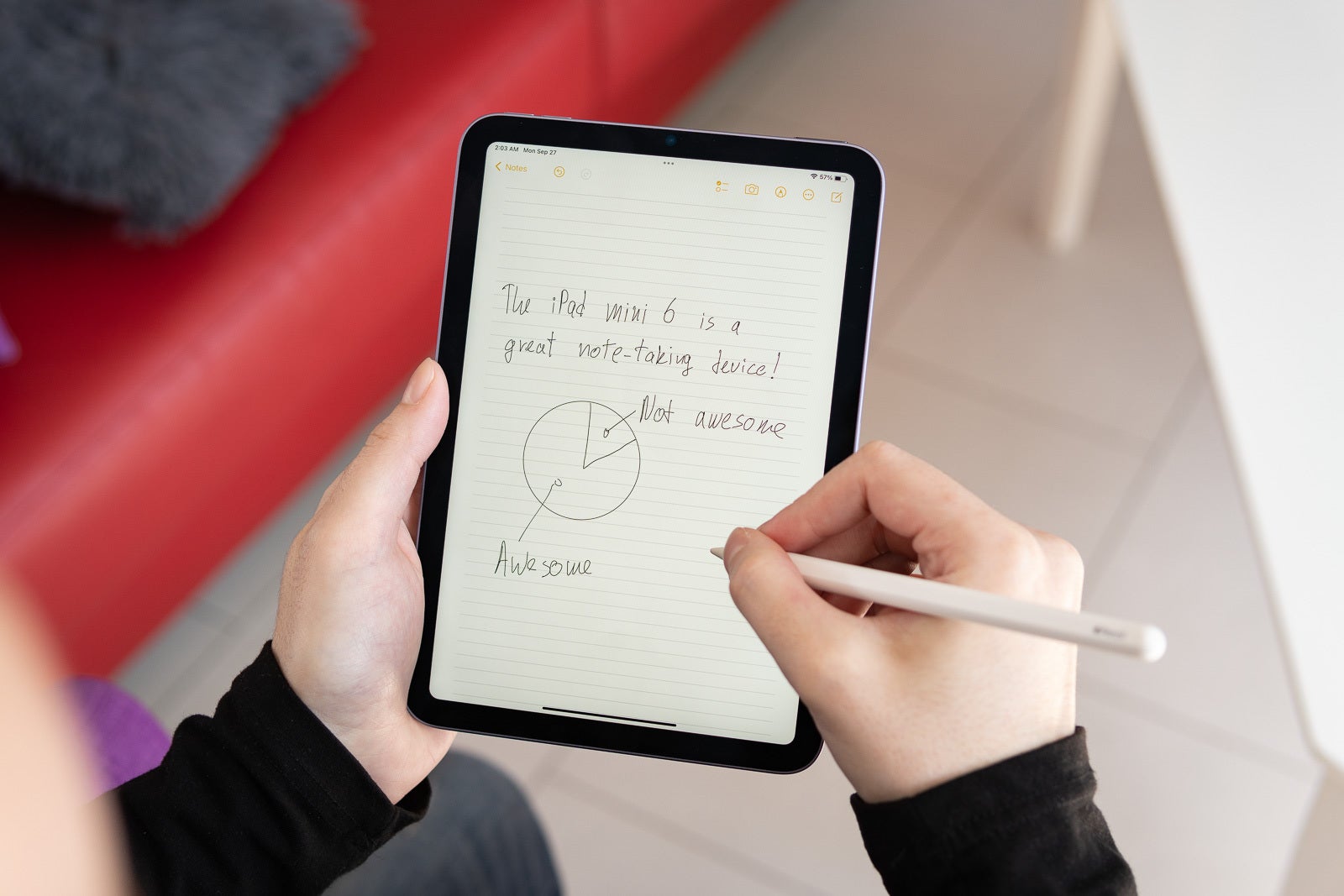 The iPad mini 6's P3 wide color gamut display also supports True Tone, which is something you definitely want to have as an option, particularly if you do lots of reading. True Tone essentially lowers the blue light the display emits, making it appear warmer and easier on the eyes, at the cost of color accuracy. In addition, if you want no blue light whatsoever, you can also enable the stronger Night Shift feature.
Camera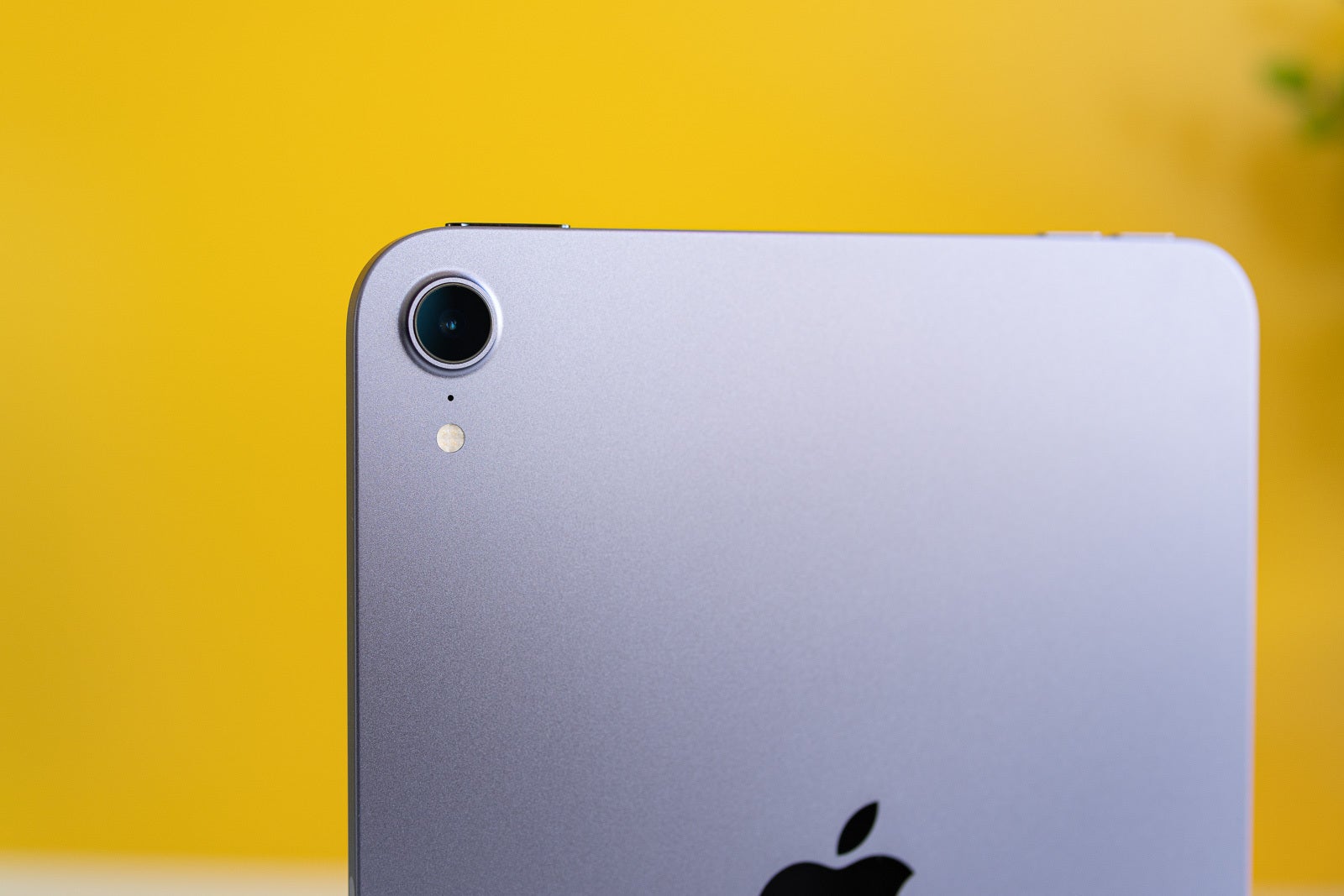 Unlike previous iPad mini models, the 2021 one has a camera bump on the back, inside which is a single 12MP wide camera with autofocus.
With that main camera you can record videos of up to 4K, 60 frames per second, which, at least on paper, is quite impressive for a tablet.
And indeed, video recordings come out satisfyingly sharp, and there's a good level of stabilization even at 4K, although there's also a notable motion blur effect. See for yourself the 4K, 60FPS sample video below.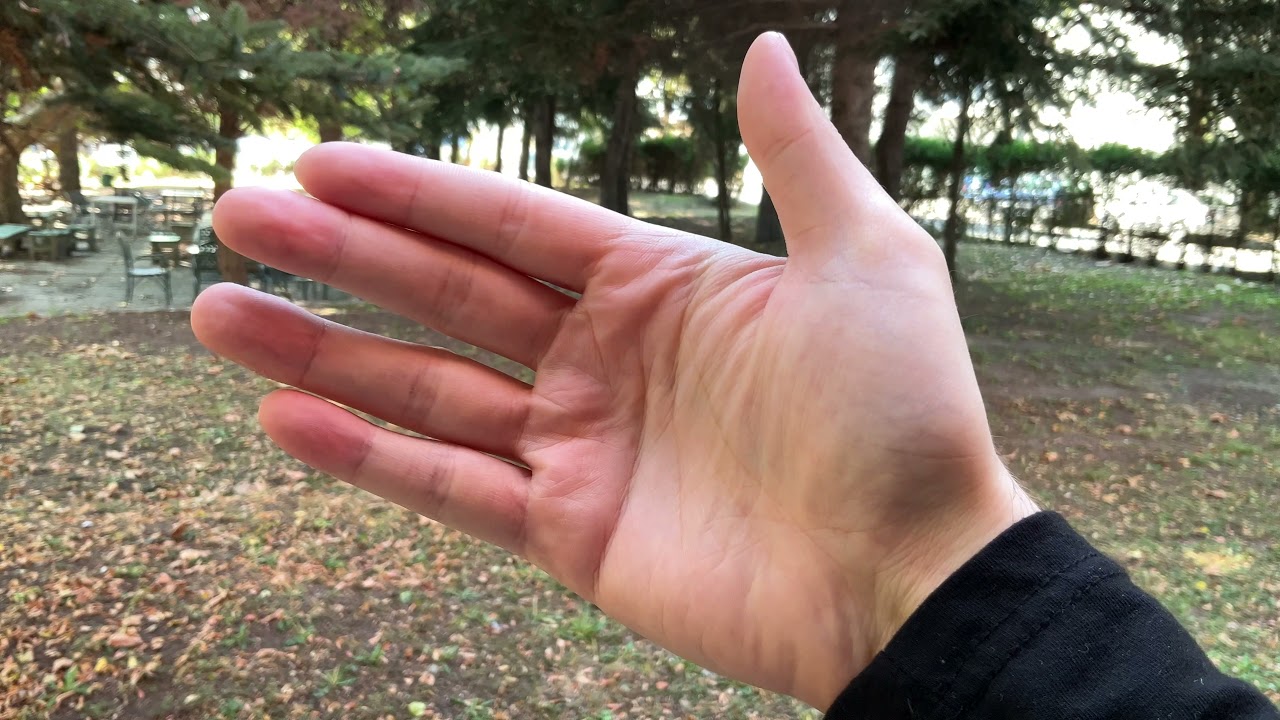 However, at 1080p, 60FPS motion blur is much less present, plus recording in this format will take significantly less of your storage. And to be honest, at least to me, 1080p recordings from this tablet look better than 4K recordings. Check out the 1080p, 60FPS iPad mini main camera sample video below.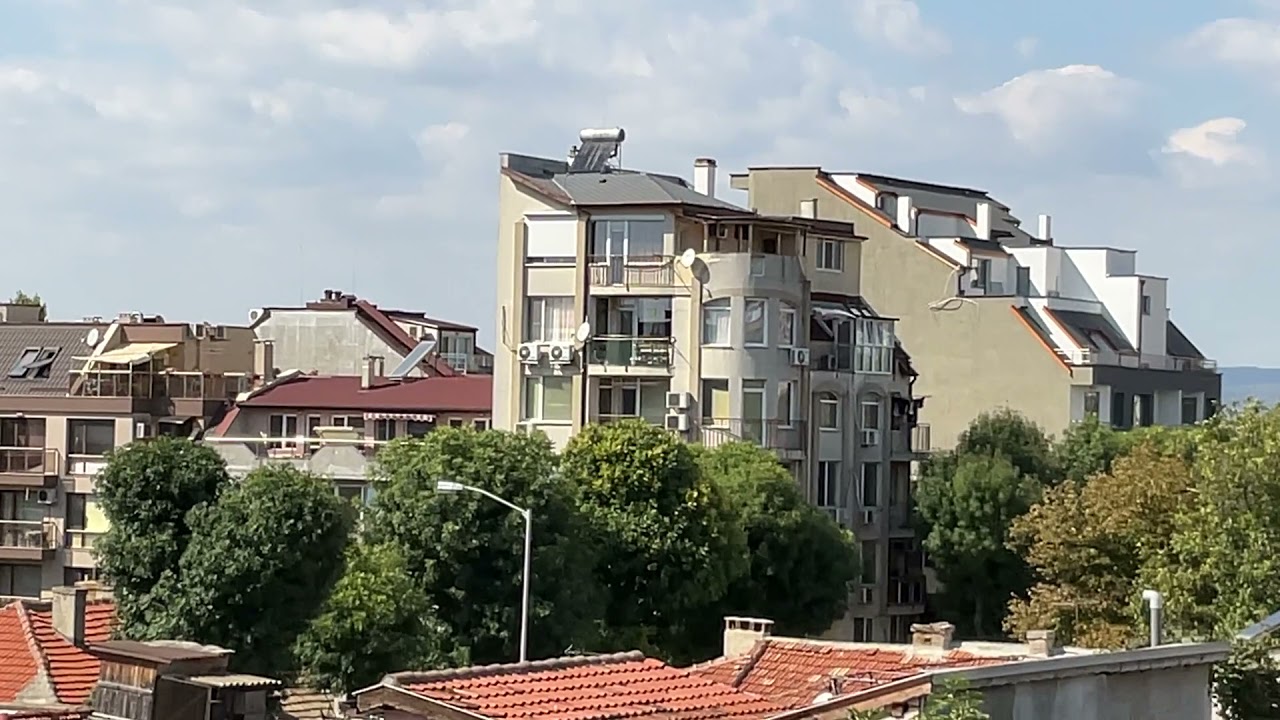 When it comes to photos from the main camera, those come out really solid for a tablet also, with good detail even when you use a bit of digital zoom.
And on the front of the tablet, for selfies, FaceTime and video calls in general we have an ultrawide front-facing camera with Center Stage support.
Center Stage is a feature that only the new 2021 iPads support, which automatically follows you if you're moving around during video calls. This is possible thanks to the new ultrawide front cameras the 2021 iPads, including this one, come with. Those cameras can capture more than the average one, and from that ultrawide picture the software crops in a scene where you're always at the center.
While cool, if you want to disable it – you can. We do have a tutorial on
how to turn off Center Stage
.
Unfortunately, when holding the 2021 iPad mini in landscape, its 12-megapixel front camera is still positioned in the center of the left bezel, not the top bezel, meaning you'd likely want to hold it in portrait during video calls. It's very easy to block it with your hands otherwise, as I've shown on the selfie sample below, plus you don't want that odd, off-center low angle.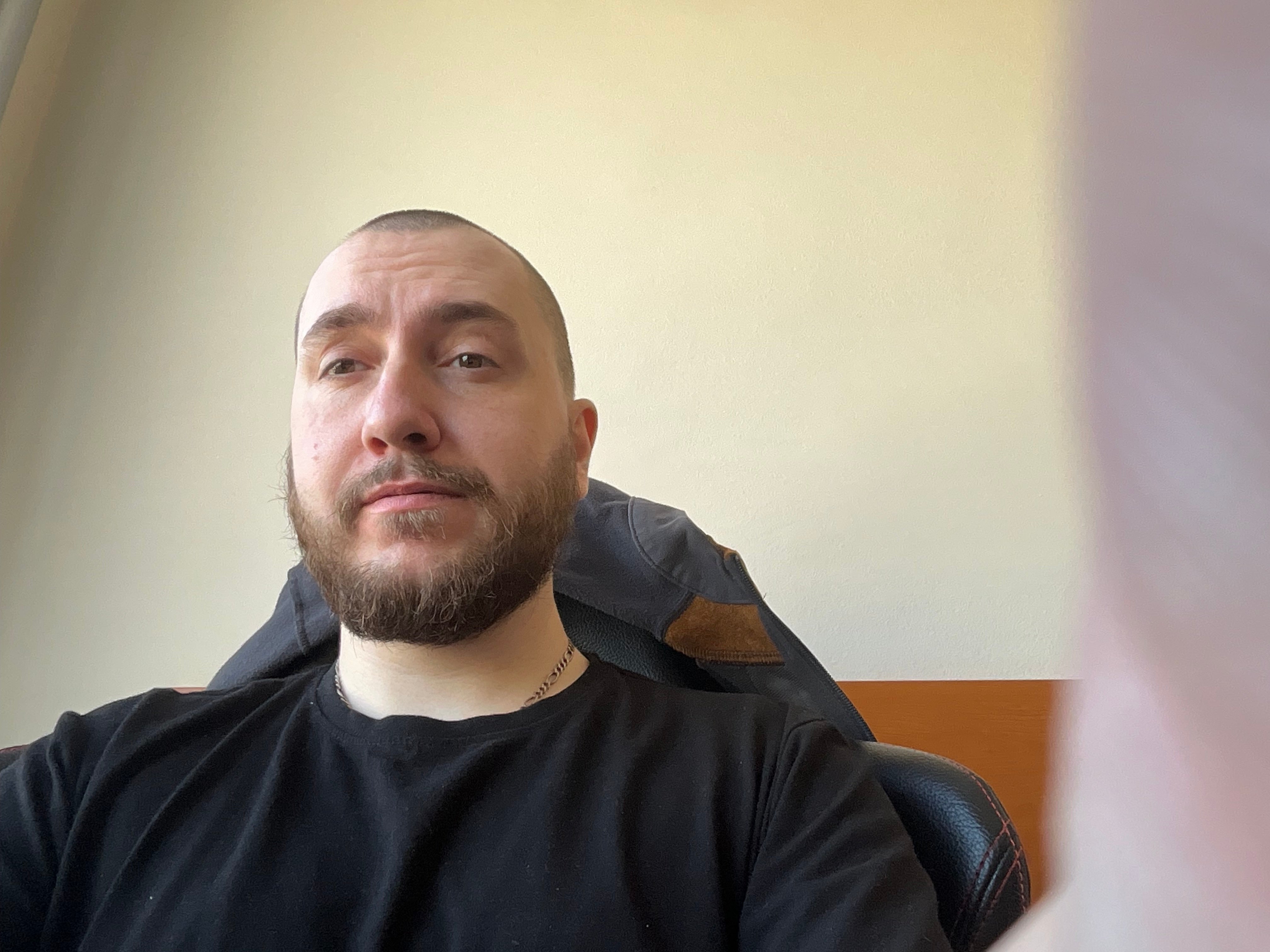 Expect to always block the camera and be off-center when using the iPad mini 6 in portrait mode
But in terms of camera quality, the 2021 iPad mini's front camera is very solid, especially, of course, when taking photos or making video calls in good lighting. For a tablet, where standards are pretty low, pictures come out reasonably sharp and detailed.
Audio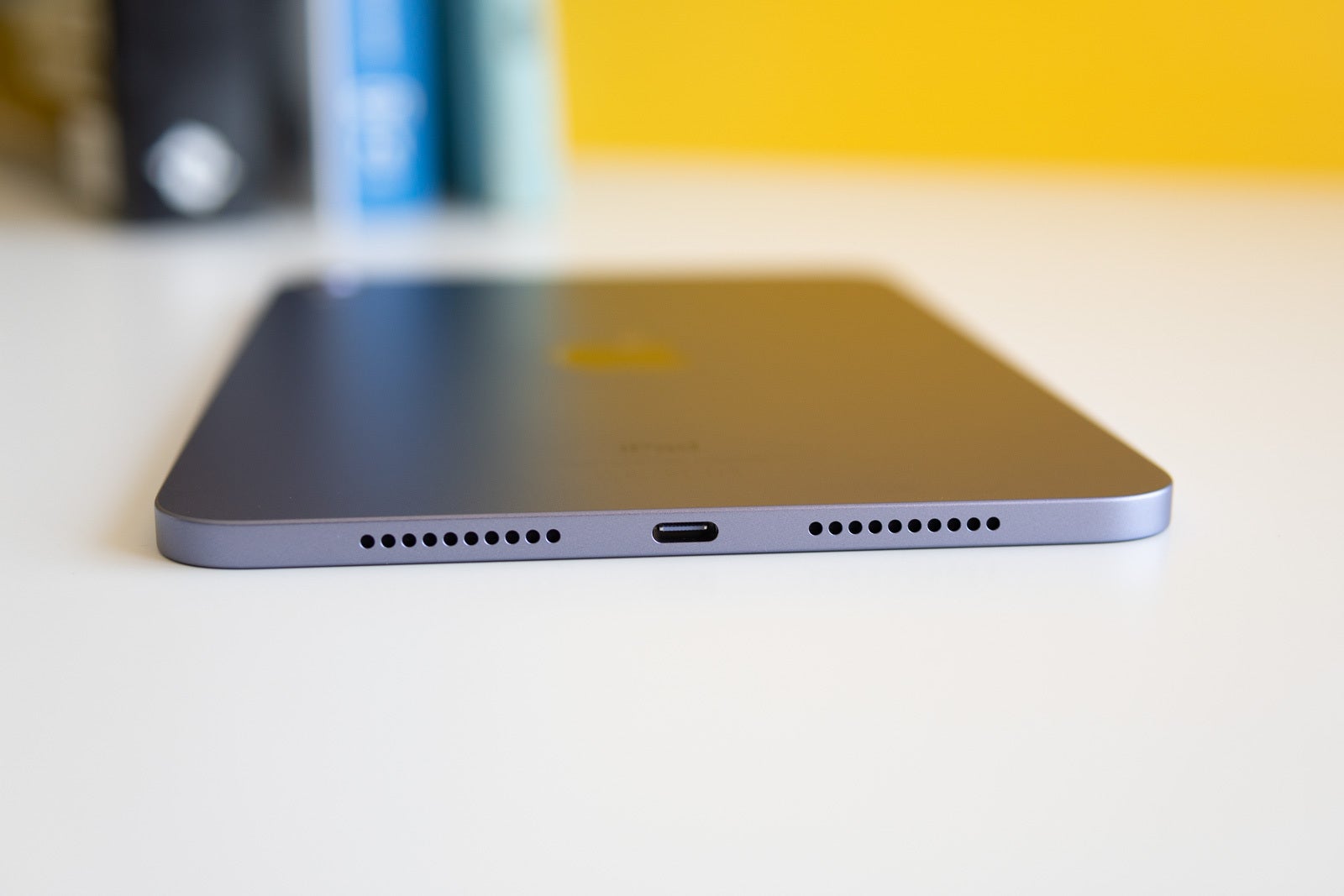 Despite its small size, the iPad mini 6 packs quite a punch when it comes to sound. Like the 2020 iPad Air, this new iPad mini has four speaker grills, but only two speakers, one behind each bottom grill.
Unlike any previous iPad mini model, here we finally have true stereo sound, as the two speakers are on opposite sides of the tablet (when holding it in landscape).
Along with being in true stereo, sound is reasonably full and loud, with clean highs, mids, and a hint of upper bass. Users will likely be more than happy with how movies, YouTube videos and games sound on this iPad mini.
Speaking of audio, with this iPad's redesign, gone is the headphone jack, which was always present on the iPad mini series until now. But with speakers this good, you won't have to reach for
Bluetooth headphones
too often.
Software & performance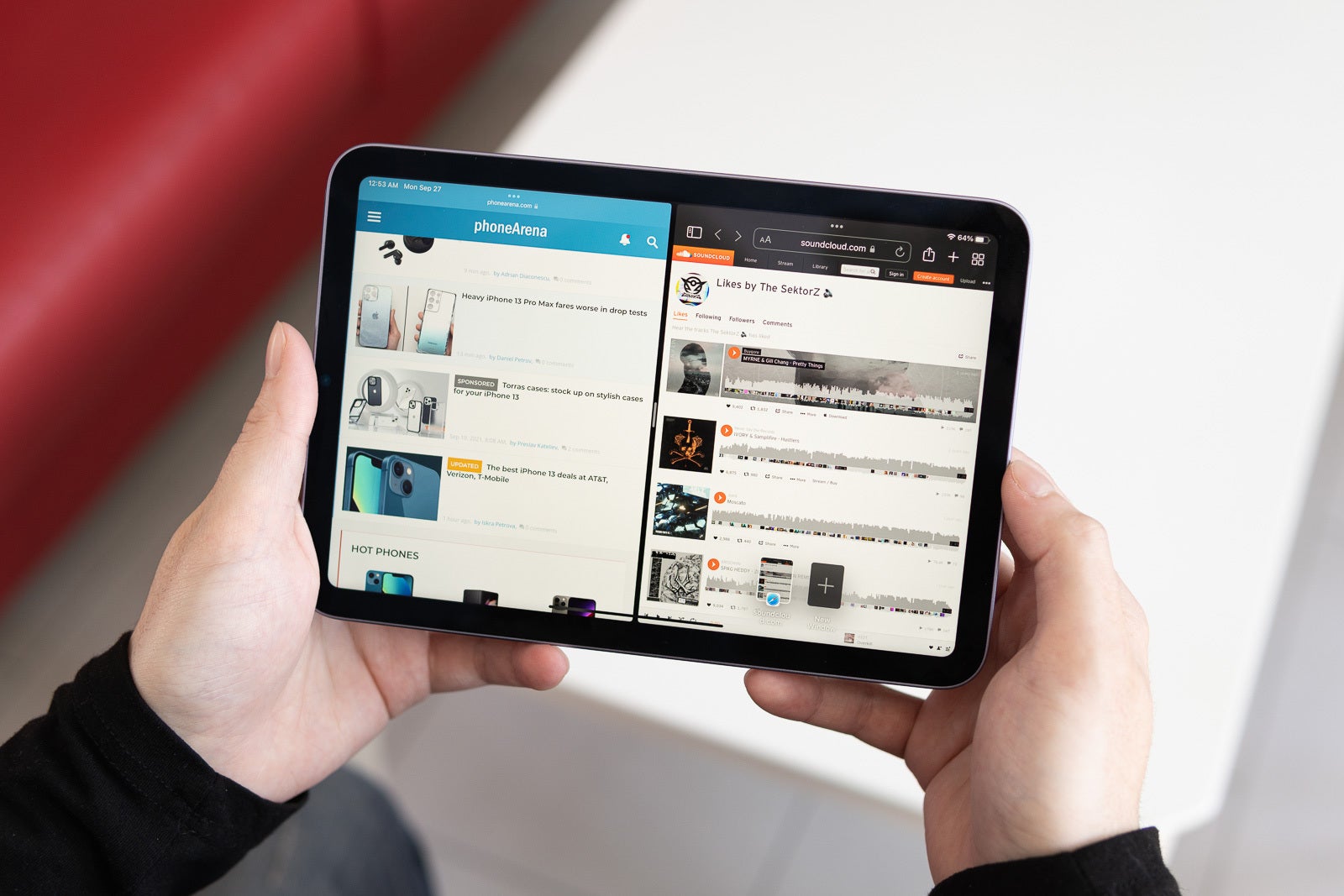 The iPad mini 6 comes with the similarly new
iPadOS 15
, which has plenty of new features for the Apple Pencil, should you choose to get it.
Those include Quick Note, which allows you to take notes at any time by swiping from the bottom right corner of the screen to the center, or Scribble, which lets you handwrite into any text field, instead of having to use the touch keyboard.
Also on iPadOS 15 the Safari web browser has been redesigned to be more compact, with the search bar and tabs combined inside one row. This is welcome on the iPad mini 6's small display, where every inch matters.
In addition, iPadOS 15 lets you add more than just icons on your homescreen. Widgets are here, and can be positioned among your icons. There's even a Files widget now.
Speaking of the homescreen, there are some notable margins between the left and right edges of the screen and the area where the actual icons and widgets are, which is odd.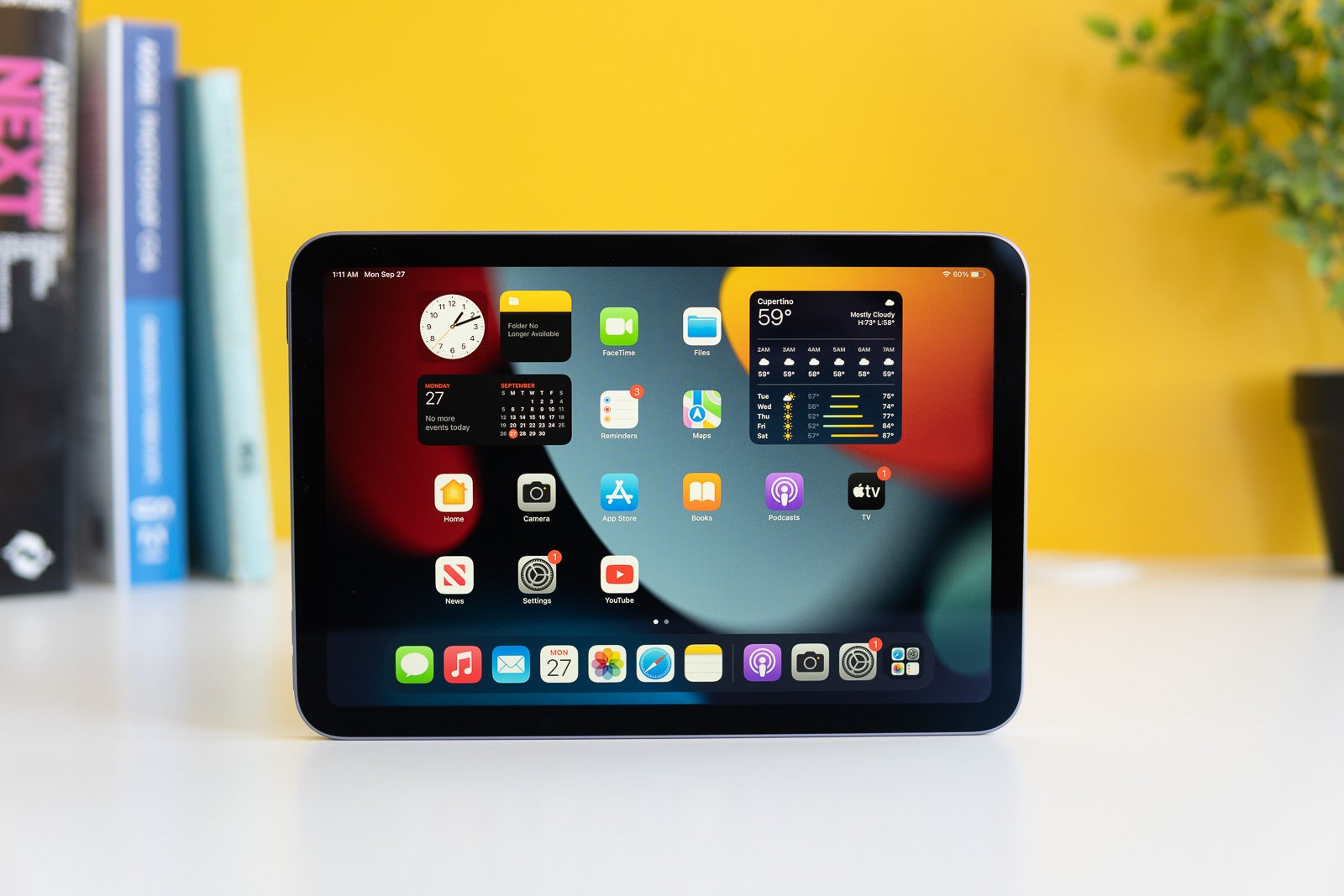 Notice the wasted space on the homescreen because of those large left and right margins
Those margins are much smaller, almost unnoticeable on the iPad mini 6's bigger brother, the 2020 iPad Air. But on the iPad mini 6 and some other iPad models like the budget iPad, those margins got big once iPadOS 15 rolled on, perhaps as a result of the new support for homescreen widgets.
Just something worth noting, that maybe the full size of the iPad mini's display isn't utilized perfectly, at least on the homescreen.
UPDATE:
The newly announced iPadOS 17
will be rolling out to the iPad mini 6 in autumn 2023 with new features such as home screen customization, interactive widgets, Health app for iPad, as well as some
iOS 17
features making their way to the iPad - AirDrop over the internet when not in range, offline maps, better autocorrect, and more.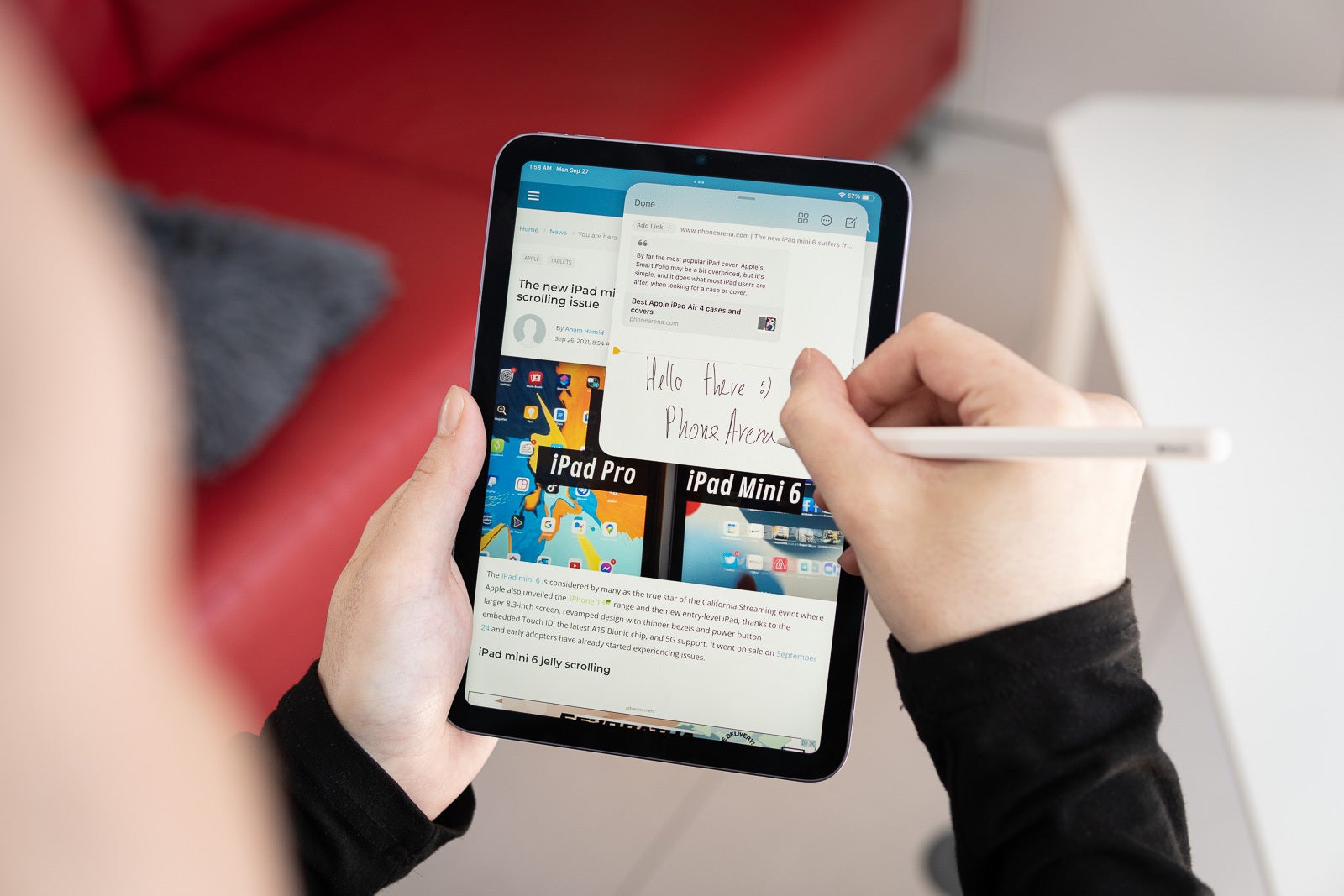 In terms of performance, the 2021 iPad mini is packing Apple's A15 Bionic chip. So although it's not M1, Apple definitely didn't skimp on raw power here. The iPad mini is by far the fastest small tablet you can get right now.
Needless to say, the iPad mini 6 crushes all the heavy tasks you may want to do on it, whether those are video editing, photo editing, drawing in Photoshop with lots of layers or gaming.
Multitasking works flawlessly too, as underwhelming as it may still be on iPadOS 15. You can open two apps in Split View, with more in Slide Over, the latter being sort of a pop-up carousel of apps you can switch between at any time.
Also, as previously mentioned, the Wi-Fi + Cellular iPad mini 6 variant comes with 5G support (but no mmWave 5G), so for most people in most regions – this is the small tablet to get if looking for something futureproof. It even comes with Wi-Fi 6, which is the newest Wi-Fi standard with the fastest maximum speeds.
Battery life
For most users who will use it all the time, the 2021 iPad mini is going to last about a single day per charge, or as Apple words it – it has "all-day battery life."
Its 5078 mAh battery is roughly the size of a big phone's battery, so it won't last as much as, say, the iPad Pro models, which have up to twice the battery size. But still, a respectable single-day battery life on this small tablet, especially considering the power that it's packing.
So whether you'll be using it for school or work, the iPad mini 6 should always carry you through the day, just be ready to charge it overnight.
Speaking of charging, the iPad mini 6 comes with a USB Type-C charging cable, and unlike modern iPhones and Apple Watches, we also get a 20W Power Adapter out the box.
Recommended Stories