The best budget tablets - updated September 2022
We may earn a commission if you make a purchase from the links on this page.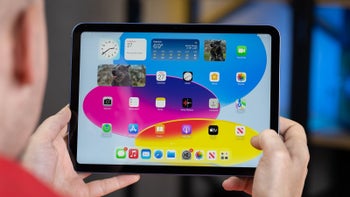 It seems now that the tablets market is getting a rise in popularity since the start of work/study from home situation. A tablet has become handy in many of work/study from home situations. Even if you're no longer stuck only at home, a good tablet is a great addition to your tech gadgets if you like to read a lot online, enjoy YouTube on a bigger screen, or even draw digitally.
However, some tablets are pretty expensive, and if you own a smartphone, you may not need to pay that much for an ultra-premium tablet just for reading or drawing. If you're looking into budget tablets and you want to get the best one without losing an arm and leg to afford it, then this article is for you.
Here, we have compiled a list of the best budget tablets in September 2022 in order to help you find the one that will fit your needs.

Jump to section:
Apple iPad 10.2-inch (2021)
The entry-level iPad 10.2-inch from 2021 is currently the best cheap iPad you can get. It retains a conservative design with the Touch ID button Apple Pencil first generation support. Although this iPad is an entry-level one, it is powered by Apple's powerful A13 Bionic, and this way, its performance is great, stable, and reliable.
Comfortable for reading, great for drawing with the Apple Pencil, it can handle almost anything you want to do on a tablet, from social media browsing to watching YouTube or movies. This affordable iPad has a reliable battery life as well, although, the charger that comes in the box is understandably, quite slow at charging it. However, if you have other Apple tech, for example, an iPhone, you can also enjoy the benefits of the Apple ecosystem such as syncing of apps and settings, documents in the iCloud, Apple Music, and seamless connectivity with your Apple gear.
Samsung Galaxy Tab A8 (2022)
The newest iteration of Samsung's entry-level Samsung Galaxy Tab A8 has now been released. The device comes equipped with a 10.5-inch TFT LCD display with a resolution of 1920 x 1200, sporting thin bezels and a 16:10 aspect ratio. The 80% screen-to-body percentage gives you a more immersive user experience than past models offered, while the Android operating system provides more tools for customization and flexibility in comparison to Apple's iPadOS.
The gorgeous Tab A8 also includes a microSD slot that can add as much as 1TB of additional storage for all your files (something the iPad lacks). And the 7040mAh capacity battery can fast-charge at 15W. On top of that, the Tab A8 features an 8MP rear camera, a 5MP front-facing camera for selfies and video chats, and does support Samsung's screen recorder feature.
The Galaxy Tab S7 FE is the successor to the S6 Lite, it is a powerful but budget-friendlier tablet. The Tab S7 FE comes with an S Pen out of the box, so you can use it to draw and scribble notes. On top of that, it has great battery life. It has a beautiful and big 12.4-inch screen, although it doesn't have the 120Hz refresh rate that the S7 has. Despite that, it is pretty capable of handing productivity tasks, it supports Samsung's DeX (enabling you to use a desktop-like interface).

Overall, the Galaxy Tab S7 FE is great for anyone looking for a very capable Android tablet for less money that premium Galaxy Tabs.

Amazon Fire HD 10 Plus (2021)
If you want an even cheaper tablet, you can go for Amazon's Fire tablets. They are cheaper than the Galaxy Tabs and the iPads out there, while still offering good performance for their price and reliable battery life. The Amazon Fire HD 10 Plus supports wireless charging for comfortable charging, and 4GB of RAM.
The Fire HD 10 Plus is great for reading, and has a decent display for video streaming. On top of that, its battery life is very reliable, making it currently the best Amazon Fire HD tablet right now.
Lenovo Tab M10 FHD Plus (2020)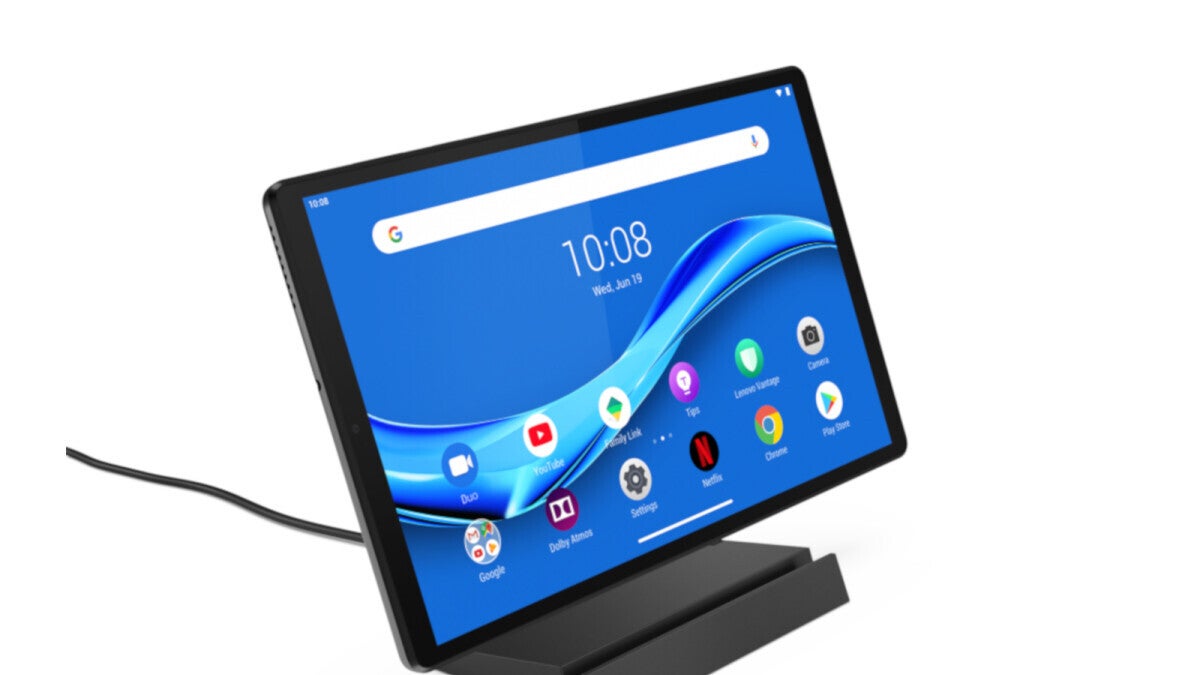 The Lenovo Tab M10 FHD Plus is a great cheap tablet for $200, with a modern look with thinner bezels than most tablets on our list, as well as a great quality of the display. If you're looking for a device to casually browse the web or watch YouTube videos, you might like this tablet and its good-looking display. Additionally, it can be used in a 2-in-1 tablet and smart display as the previous entry on our list.
The processor powering the device is the Mediatek Helio P22T and it offers good performance for this price, although keep in mind it is not as powerful as the Snapdragons or Apple's chips. Heavier games will need to run at low quality, so if you're a gamer, this one isn't the best option for you. Overall, this tablet is great for web browsing, studying, reading, and watching videos or movies.
Amazon Fire HD 10 (2021)
The Amazon Fire HD 10 tablet is also one of the best budget tablets for a reason: it has a decent screen for YouTube video streaming or watching movies, and its big and bright screen is its biggest strength. It won't be able to handle gaming or more power-demanding stuff, but it will still be good enough for web browsing.
It has a good battery life and HD resolution of its 10.1-inch screen: 1920 x 1200, and for its price, you get a lot of perks with it. Just like the previous model on this list, this one also runs Amazon's Fire OS and you need to download apps for it from Amazon's library.
Budget tablet choices have never been better
Whether you want an iPad that can sync seamlessly with your iPhone, or a Samsung Galaxy Tab with the Galaxy ecosystem, or an ever cheaper variant, we've got you covered. The entry-level iPad can handle almost any task you want to use your tablet from (of course, we aren't talking about Pro-grade video editing, for example), while the Galaxy Tab A8 is a great option for the Galaxy lovers out there, and so is the Tab S7 FE.

If you want a really cheap tablet, then the Amazon Fire tablets are great for you, they're also good for seniors or children, while Lenovo still makes some good tablets despite missing from the smartphone market from quite some years now.
Pretty much, there's a tablet for any needs out there, whether it is reading and browsing, YouTube, or digital drawing. Keep in mind that for more resource intensive tasks such as video editing or gaming, you may need a more expensive tablet to meet your needs.