Best innovation of IFA 2014: PhoneArena Awards
48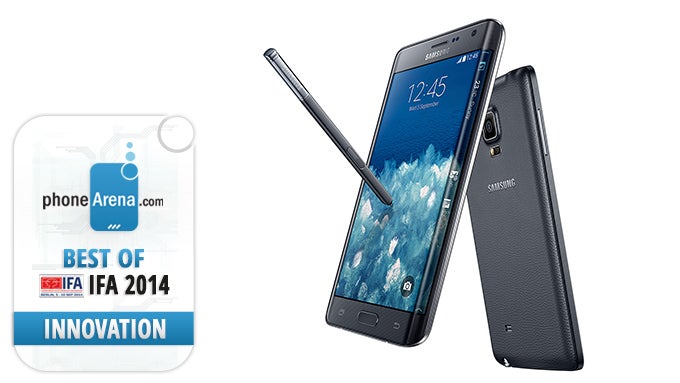 Samsung's Galaxy Note Edge comes with a promising new feature - a curved screen area to the side, which is used to display notifications, app controls, and more.
IFA 2014 has undoubtedly brought us a plethora of new innovation, with a bunch of new and exciting devices sporting all kinds of impressive new technology. However, there was one new feature presented at the show that managed to impress us the most.
It's safe to say that probably the biggest surprise at IFA was the Samsung Galaxy Note Edge. Few people expected this kind of phone to materialize, but nevertheless, it did, and with it, the Note Edge brought our favorite innovation from the show - the so-called Edge screen.
Of course, it's very early for us to make any predictions whether or not this implementation of the curved screen has any future, but it does represent a bold first step into an exciting new direction. Unlike previous curved phones from Samsung or LG, the Note Edge's Edge screen actually serves a useful purpose, as it's designed to house certain features and controls throughout the system's core applications. Whether or not that's enough to make the Edge screen an indispensable part of future smartphones remains to be seen - obviously, Samsung will really need to play its cards right to make that happen, so we're definitely going to follow the development of this technology closely in the future.