The best kickstand cases for iPhone X
1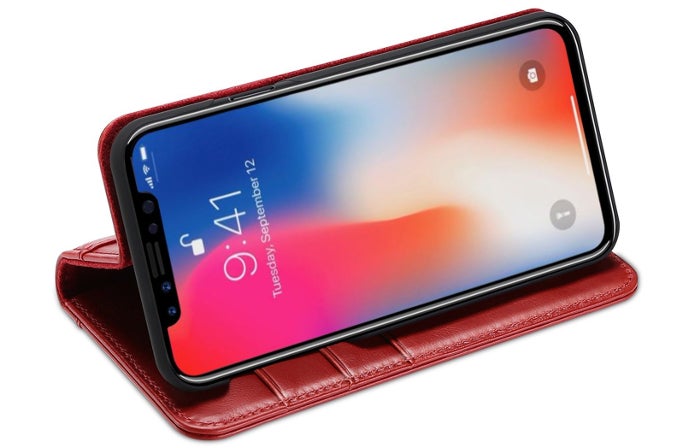 So, you've bought yourself a new and shiny
Apple iPhone X
. Congratulations! But have you also got a protective case for your handset? If not, perhaps you'll want to buy one of the many kickstand cases out there, as these are made for convenient hands-free media viewing (in addition to providing at least some basic protection, of course).
In our opinion, the iPhone X kickstand cases listed in this article are among the best that you can currently get in the US, so we're inviting you to discover them below. For those wondering, the cases are not listed in any particular order.
Spigen Ultra Hybrid S case for iPhone X
Thanks to its minimalist, transparent design, Spigen's Ultra Hybrid S case doesn't change the aesthetics of your iPhone X too much, while making sure it' keeping the handset protected against scratches and drops (from up to 4 feet, or 1.2 meters). The case features a small, metallic kickstand that's easy to use whenever hands-free viewing is required. You can get the Spigen Ultra Hybrid S in two color versions - Crystal Clear and Jet Black - both of which look good when combined with the Silver and Space Gray finishes of the iPhone X.
Vena vCommute case for iPhone X
Fusing functionality with durability, the Vena vCommute case is drop-resistant (up to 4 feet) and features a hidden slot where you can keep your cards or ID. The case obviously has a stand mode, too - one that offers enhanced flexibility when it comes to multi-angle viewing. The Vena vCommute incorporates metal plates in its rear flap, thus it can be used with magnetic car mounts.
Zizo Bolt case for iPhone X
With this Zizo case on, your iPhone X will lose a lot of its elegance, becoming a pretty chubby companion. So why should you buy it? Well, you might want to do that if you need a super-tough case, as the Zizo Bolt is built to survive drops from up to 12 feet (3.6 meters). Another advantage is that each Zizo Bolt case comes with a free tempered glass screen protector that's easy to install. The case's kickstand is very sturdy, but, unfortunately, it's not exactly made for multi-angle viewing.
ProCase Vintage case for iPhone X
The "ProCase Vintage Wallet Folding Flip Case" is first and foremost a wallet case, as its name clearly suggests. The accessory is mainly made out of genuine leather, thus being quite elegant. An inner plastic shell adds extra protection to your iPhone, while the case's cash pocket and multiple card slots will certainly prove to be convenient. As for the stand mode of the ProCase Wallet, this is suitable for multi-angle viewing. The case is available in three nice color variants (black, brown, and red) starting at $26.99 - which isn't that much, considering the fact that we're talking about genuine leather here.
VRS Design Daily Diary case for iPhone X
Here's another iPhone X case that's mainly made out of leather, though this is PU leather (meaning it's not fully genuine). The VRS Design Daily Diary case looks pretty nice, and its stand mode can be easily enabled. The case features a magnetic closure, and multiple inner pockets for cash and cards.