Arrow Launcher update adds Google search support, performance upgrade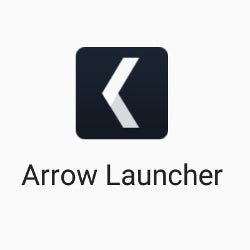 Microsoft recently updated
its launcher application for Android devices with a handful of improvements and new features, but it's the beta version of Arrow Launcher that's getting updates more often.
If you've been testing the Arrow Launcher on your Android smartphone, then you're probably aware that Microsoft recently pushed a small update that brings some major new features, as well as bug fixes.
The most important seems to be the addition of Google support, so you'll be able to use this search engine since it's deep integrated into the launcher. The same goes for Baidu and Yandex, which are the preferred search engines in other regions like China and Russia.
But these aren't the only changes included in the update. Microsoft also implemented
some performance upgrades
, so you should notice the launcher is now more responsive and faster during day to day use.
The option to dock from two rows to one row has been included as well, along with support for more IM apps message preview. Aside from these new features and improvements, Microsoft fixed the pill count issue that has been affecting the launcher for quite some time now.
If you don't have the beta version of Arrow Launcher, you won't be able to benefit from the new features yet, but we suspect it won't take long until they will be released for the general public.
Arrow Launcher