Apple products are expected to be phased out by Costco
0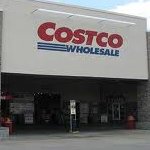 Maybe the next time you casually stroll into a Costco location near you, there will probably a noticeable difference in what you see being sold on store shelves.
As we've
reported back in October
, it looked as though that the wholesale retailer was going to move forward in stopping its sales of the iPhone and iPod. However, Costco's chief financial officer, Richard Galanti, announced during a conference call yesterday that the company came to a mutual agreement with Apple to halt sales of Apple's products in its stores. When compared to other deals made by Apple with other retailers, Costco didn't get any approval from selling Apple's products though their online store. Upon closer inspection, Costco didn't make any additional waves aside from selling moderately discounted iPods and packs of iTunes gift cards.
So don't be
too
surprised to not find any Apple products the next time you take a trip to your local Costco store – so plan on shopping elsewhere for your Apple needs.
via
CNET