Apple lowers revenue guidance; cites "fewer iPhone upgrades" and China struggles
99+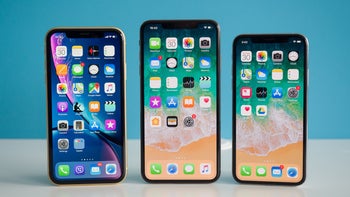 After months of reports and speculation, Apple has today lowered its revenue guidance for the previous quarter citing "fewer iPhone upgrades" than initially anticipated.
In a
letter
to investors published earlier today, Tim Cook announced that Apple now expects revenue of approximatively $84 billion for the fourth quarter of 2018 (fiscal Q1 2019). Previously, the Cupertino giant estimated earnings of between $89 billion and $93 billion for the period.
As expected, the weaker performance isn't down to just one factor, with the CEO citing a number of them that negatively impacted the company throughout the quarter. Firstly, the release of the
iPhone XS
and
iPhone XS Max
during Q3 2018 creates "a difficult compare" between Q4 2018 and Q4 2017, which was when the
iPhone X
was released. Alongside this, the strong US dollar is said to have further reduced the company's earnings.
Moving on, the CEO also cited "supply constraints." According to the letter, Apple had an "unprecedented number of new products" such as the
Apple Watch Series 4
and the new iPad Pro models that were constrained throughout the entire quarter. Additionally, the new MacBook Air was affected, as were 2016's AirPods. The biggest impact of all, though, came from "economic weakness" in emerging markets, with Greater China proving to be the biggest disappointment. Oddly enough, the company failed to make any mention of
India
, though.

As anticipated, macroeconomic challenges in these markets played a major role. However, a number of other circumstances were also listed, these being fewer carrier subsidies, price increases related to the "strength" of the US dollar, and consumers taking advantage of the cheaper iPhone battery replacements that were offered throughout 2018.
On a slightly more positive note, categories outside of iPhone grew a combined 19 percent throughout the fourth quarter of 2018, with Services and Wearables performing exceptionally well. Unfortunately for
Apple
, and rather unsurprisingly, these last few positives didn't impress investors enough. As of the time of writing, the company's stock has fallen 7 percent to around $146 per share. At its peak in October, the stock was valued at $232 per share.