Apple iPhone 6s and iPhone 6s Plus: all you need to know
36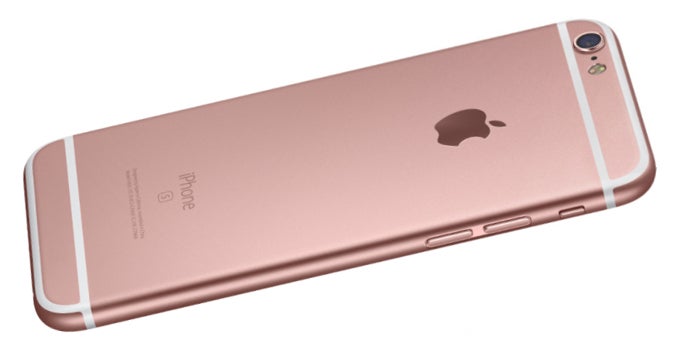 It looks like 'rose gold' will be the new style trend for smartphone colors in the coming year. We dare make this forecast, because Apple has introduced the iPhone 6s and 6s Plus, and with them, comes this new ultra-fashionable rose gold version. And while we can easily spend all day here staring at it, there's much more to actually talk about, as Apple has made sure to pack its latest smartphones with tons of cutting-edge technology. Sorry, rosie, but we've got work to do!
LET'S START WITH THE ESSENTIALS

Essentially, Apple has come up with two new iPhones that look unapologetically similar to those of the previous generation, but at the same time, has managed to completely renovate them from the inside. And you'll see what we mean once you get to the materials below. In terms of specs, a lot has changed – starting with the most obvious and expected improvement, which is the new A9 system-on-a-chip. The other, and possibly way more impactful addition is the new 3D Touch technology, which is built into the new 4.7" and 5.5" displays. While it may be a bit early to make any predictions about its success right now, we think 3D Touch (force-touch) has the potential to establish a whole new interface paradigm. It sure looks very cool – so be sure to read more about it in the following stories.
IPHONE 6S & 6S PLUS VS THE ANDROID WORLD

Apple has obviously innovated quite a bit with the iPhone 6s series, bringing us potential breakthrough features such as 3D Touch, but how does its new family of smartphones exactly compare in the specs department? And more specifically, how do the iPhone 6s and 6s Plus stack up against their Android rivals? We have some very detailed comparisons for you in the following posts, in which we pit Apple's new offerings against pretty much each of their major counterparts from the vast Android wilderness. 3... 2... 1... Fight!
UP-CLOSE AND PERSONAL

FREE FOR ALL SPECS-BRAWLS

FURTHER READING

OK, so we went through the essential pieces of information, as well as a whole bunch of comparison scenarios. All of this has painted a rather complete image of what the iPhone 6s and iPhone 6s Plus have to offer, but rest assured, there's still much more to go through. This 'Further reading' section is where you'll find all the additional depth that you may be looking for.