The iPhone 6s gets selfie upgrades – can use its display as a makeshift flash!
26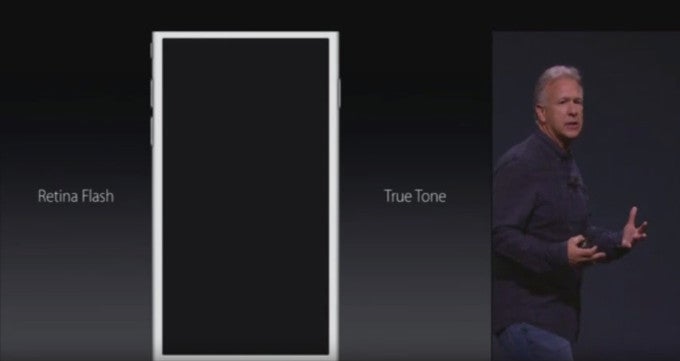 Well, folks, the Apple Keynote is ongoing, and the iPhone 6s is certainly bringing some pretty interesting updates and remakes to how it does stuff. Shutter bugs will be happy to hear that the phone's main camera has been given the resolution upgrade many have been craving, and the iSight camera now sports a 12 MP sensor, over the 8MP of the iPhone 6.
The selfie snapper has also been upgraded to a 5 MP resolution – a common minimum among today's flagships. What's interesting about the front cam, however, is how Apple solved the "I need a LED flash for selfies" problem.
"We have a Retina display there", Apple said... so Cupertinians decided to use this display as a makeshift flash, calling it Retina flash. It auto-adjusts its white balance to bring out natural skin tones and flashes 3 times brighter than the display's accessible maximum brightness level, and Apple promises great performance in low-light situations. We shall see.