Apple iPhone 6s and 6s Plus price and release date, new iPhone Upgrade Program
31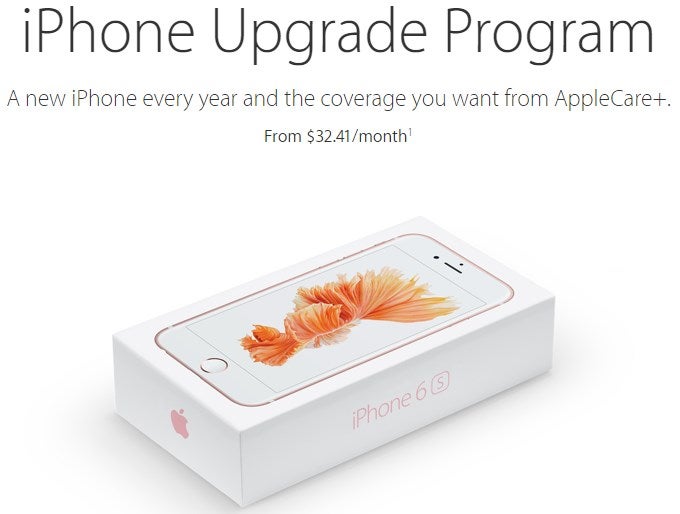 Apple took to one of its biggest announcement events ever, to shine a light on the new
iPhone 6s
and
6s Plus
, coming with a brand new 12 MP camera, and a 3D Touch pressure-sensitive displays. In a typical fashion, Apple announced the new iOS telephony gear on Wednesday, September 9th, then unleashing the preorders at midnight Saturday 12th, and is launching the phones in its retail shops on September 25th.
Germany and France are of the few countries where new iPhones launch concurrently with the US, so the September 25th release date will hold water on the other side of the pond, with Netherlands and the rest quickly following a week after, again as usual. How much for Apple's new iPhones? We are glad you asked, but it's the same as the previous iPhone duo at launch, here's the scoop:
US
: 16GB/64GB/128GB - $199/$299/$399 (on contract) - $649/$749/$849 (retail)
Europe
: 16GB/64GB/128GB - from €739/€849/€959 (retail)
US
: 16GB/64GB/128GB - $299/$399/$499 (on contract) - $749/$849/$949 (retail)
Europe
: 16GB/64GB/128GB - from €849/€959/€1069 (retail)
Not only that, but there will be a new iPhone Upgrade Program in Apple's retail stores, that will guarantee you always have the newest iPhone, starting at $32/month for the 16 GB iPhone 6s. In 12 months, you can return the iPhone you got with it, and get the new version, extending your Upgrade Program again. AppleCare+ is included in the monthly installment, and covers up to two accidents for the two rolling years, though you still have to pay the $99 service fee if you, say, broke your screen, and want it replaced. The new iPhone-for-life project is available only in the Apple Stores, though you can reserve online, and only for eligible US customers with valid credit.