The Apple iPhone 6s Plus is announced: familiar on the outside, vastly improved on the inside
43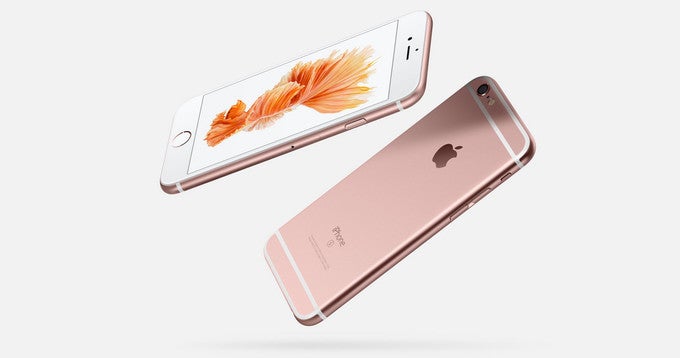 Seeing a phablet from Apple was once considered unthinkable. The company was content with the 3.5-inch diagonal size of its iPhone, and a huge chunk of the market was A-OK with that. Yet times changed. People were doing more web browsing and more gaming on their iPhones, they watched more movies and online videos – all activities that could truly benefit from a larger screen size. And so came the 4-inch
iPhone 5
, followed by the 4.7-inch
iPhone 6
. Alongside the latter, however, came an iPhone that dwarfed all models before it. We're talking about the
iPhone 6 Plus
, of course, the announcement of which happened exactly a year ago.
Today, Apple unveiled a successor to the iPhone 6 Plus. It is known as the iPhone 6s Plus, and while it looks mostly identical on the outside, quite a lot has changed on the inside. Let's dive into it and go through all that's new.
Design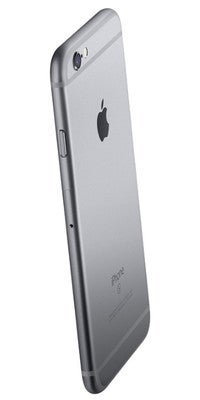 The iPhone 6s Plus retains the familiar looks of its predecessor, and that's not necessarily a bad thing. It is a thin handset, with a thickness of just 0.29 inches (7.3 mm). It has gained quite a bit of weight, however, as it tips the scales at 6.77 ounces (192 g) vs the iPhone 6 Plus, which weighed 6.07 oz (172 g).
The body of the iPhone 6s Plus is still made of metal, yet this time around, Apple has used a stronger grade of aluminum – 7000-series, to be clear – most likely to avoid another "Bendgate". That's the same alloy used in the aerospace industry, Apple clarifies.
In addition to silver, gray, and gold, there's now a fourth color option for the iPhone 6s Plus. The smartphone can be also bought in rose gold, and it looks gorgeous.
Below the screen of the phone we see the familiar home button with built-in Touch ID fingerprint scanner. The scanner's second generation, built into the iPhone 6s Plus, is twice as faster at reading your fingerprints.
Display

Last year's iPhone 6 Plus had a 5.5-inch display with 1080 by 1920 pixels of resolution, for a 401 ppi pixel density. And on this year's models we have... a 5.5-inch display with 1080 by 1920 pixels of resolution, for a 401 ppi pixel density – not that much of a surprise, to be honest. But the screen on the iPhone 6s Plus isn't exactly identical. Apple has built a new technology into it and it is calling it 3D Touch. In a nutshell, it gives the display's surface pressure-sensing abilities – the smartphone knows how hard you're pressing on its touchscreen. This has paved the way for a range of new interaction gestures.




The display is covered by a layer of dual ion-exchange strengthened glass, which is said to be incredibly durable. As a matter of fact, Apple claims it to be the strongest cover glass in the industry.




iOS 9 and 3D Touch
The iPhone 6s Plus will ship with iOS 9 out of the box. One of the improvements in the OS' new version concerns Siri, which is more intelligent and more proactive. As a matter of fact, she'll be able to bring action suggestions based on your location and time and day – she may ask if you want her to play music if you run in the morning, or she might launch your banking app if you're near a branch. Speaking of finances, Apple Pay comes up and running. You also get an improved Notes app, public transit directions in Apple Maps, and optimizations of how much space the OS occupies.
On the iPhone 6s Plus, in particular, you'll be enjoying a couple of new gestures enabled by the aforementioned 3D Touch technology. They're called Peek and Pop and work in many of iOS 9's stock apps. For example, pressing gently lets you Peek at emails in your inbox. When you want to open one, press a little harder to Pop into it. If you're taking photos, you can Peek into the images you've already taken.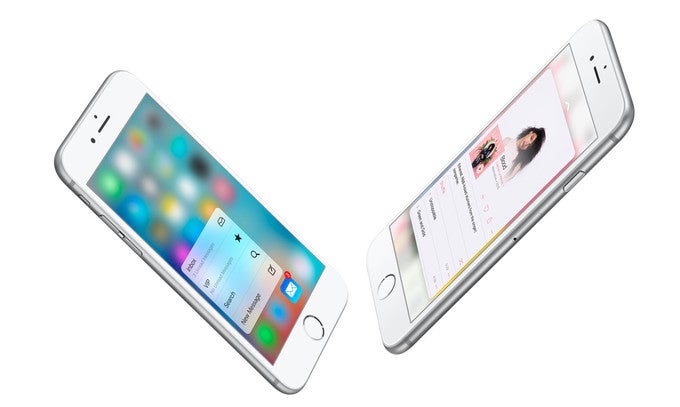 Processor and memory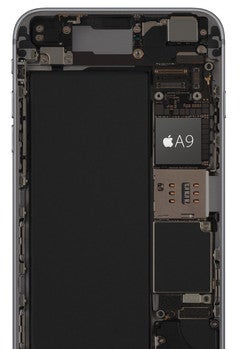 This wouldn't have been a proper iPhone model upgrade without a move to a faster SoC. And sure enough, the iPhone 6s Plus has Apple's new A9 chip humming inside of it. The 64-bit silicon is build on a new transistor architecture for improved performance and power efficiency. Compared to the A8, the A9 is 70% faster at CPU tasks and up to 90% faster at GPU tasks.
The M9 co-processor, which is now integrated into the A9, connects to the accelerometer, compass, gyroscope, and barometer of the device. All the phone's activity tracking features benefit from it by receiving accurate measurements of the user's steps, distance traveled, and changes in elevation. Plus, the power efficiency of the M9 has allowed Siri to be in stand-by at all times. Yes, you can now wake her up at any time using the "Hey Siri" voice command.
Storage options for the extra-large iPhone haven't changed. The iPhone 6s Plus has either 16, 64, or 128GB of built-in storage, and no support for expansion via memory cards of any kind.

Camera

Ah yes, the camera! An upgrade we've been waiting for some time has been the jump to a 2-digit megapixel count. The iPhone 6s Plus now has a 12MP iSight camera with a familiar True Tone LED flash. That's a 50% increase in megapixel count, which should translate to vastly improved details in images.




But as we all know, megapixels aren't all that matters in a camera. The new 12MP camera has 50% more focus pixels to enable even better phase-detection autofocus prior to snapping the shot. Furthermore, effort has been put into decreasing crosstalk and noise generated by the tightly-packed sensor pixels. The optical image stabilization has been upgraded to work while taking photos and videos now. Oh, and speaking of videos, the iPhone 6s Plus can shoot 4K footage.




The front-facing camera has been treated to a significant update as well. It now features a 5MP image sensor for much sharper, more detailed self-shots. The rumors of a front-facing LED flash turned out to be semi-accurate. To illuminate your selfies, the screen goes into Retina Flash mode – it goes blank for a moment and shines brightly to add extra light.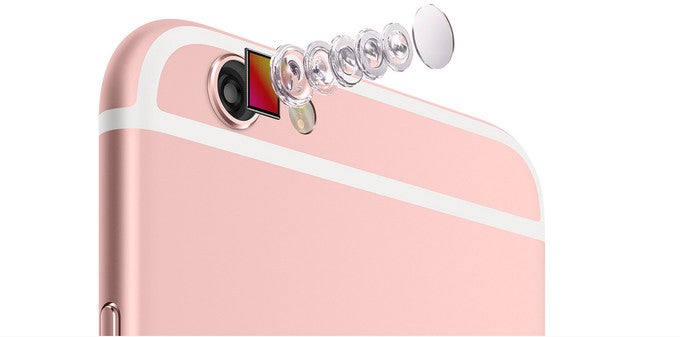 Price and release date
For those of you eager to get one, the 16GB iPhone 6s Plus will cost you $299 on a 2-year contract. The 64- and 128GB models will be priced at $399 and $499 respectively. Or if you choose to go with an installment plan option, the smartphone will start at 31 per month on a 24-month plan. But there's going to be a third option and it is called the iPhone Upgrade Program. Basically, you're offered an unlocked iPhone 6s Plus, with AppleCare+ protection included, and pricing starts at $32 monthly for the 4.7-inch iPhone 6s. It is a 24-month installment, but you can get the newest iPhone every single year. The release date for the iPhone 6s Plus is set for September 25. Pre-orders begin on September 12.