Apple releases iOS 11.4 beta 2 for public testers
0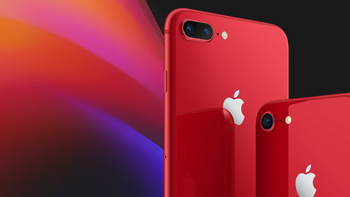 IOS 11.4 beta 2
was released today and what is the most exciting new feature? It seems to be the wallpaper from the (Product) Red advertisements. This news may be great for some. The internet has seen its fair share of comments from (Product) Red iPhone buyers who were disappointed that the wallpaper was not on the phone. The wallpaper has been found in the new beta release, but is only available for the
iPhone 8
models.


What else is new in IOS 11.4 beta 2?
As far as features go, not much. We have covered the new features found in the first beta. Airplay 2 is here, and this update saw some fixes for issues found in beta 1. The music app and related features also received bug fixes. Multi-room streaming for Apple TV is supported here, but you need the corresponding software on both devices for it to work. You can see the features that came along with the initial beta
here
. All in all, this update was mostly tidying up the messier aspects found in the first beta. Apple is smoothing out the edges and refining the update before releasing it to all devices. As we reported
before
, tradition shows that this will most likely be the
last update for IOS 11
. Since this update mostly fixed issues found during the last round of testing, it is likely that the live update wont be too far behind it.
image courtesy of Trucos Apple