Apple announces the most successful month in its App Store history, sales passed $10 billion in 2013
3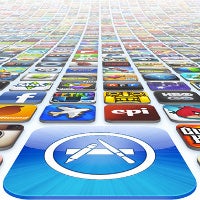 Apps are an ever-growing industry,
freemium models or not
, and Apple just proved it again releasing its App Store sales figures for the past year. Customers spent over a billion USD just in the month of December, downloading three billion apps, which resulted in the most successful app sales month in Apple's history.
For the whole year, app sales amounted to more than $10 billion, and developers have earned a grand total of $15 billion so far, since the App Store inception. What's becoming a trend are not only surprise successes, like Ellen DeGeneres' Heads Up, ProtoGeo's Moves, Simon Filip's Afterlight and Kevin Ng's Impossible Road, but also that a number of the biggest hits last year were concocted by international teams:
Many of the year's biggest successes like Candy Crush Saga, Puzzles & Dragons, Minecraft, QuizUp and Clumsy Ninja were created by international developers, while Duolingo (United States), Simogo (Sweden), Frogmind (UK), Plain Vanilla Corp (Iceland), Atypical Games (Romania), Lemonista (China), BASE (Japan) and Savage Interactive (Australia) emerged as developers to watch in 2014.