The Apple Watch Series 4's ECG feature is now available to US users (UPDATE: Not really)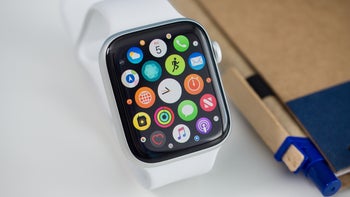 UPDATE:
Initial reports about the ECG feature being activated on the Apple Watch Series 4 with the WatchOS 5.1 update have been incorrect. ECG will come to the device at a later time. Furthermore, Apple has
halted the Watch OS 5.1 update release
due to technical issues. Original story follows below.
Since the release of the original Apple Watch back in 2015,
Apple
has continued to bake health and fitness related features into its popular wearables line. However, with this year's Series 4 model, this reached a whole new level with the new electrocardiogram (ECG) feature.

Prior to announcing the Series 4 models, Apple was granted approval by the FDA which essentially makes the watch the first ECG wearable on the market. The company did confirm that the feature wouldn't be available immediately but did promise to introduce it in the near future. Now, that day is finally here as the Cupertino-based giant has begun activating the feature across Apple Watch Series 4 models as part of the WatchOS 5.1 update that is rolling out right now.
As previously confirmed, the feature will only be available to US consumers for the time being – Apple is reportedly hoping to bring the feature
to Canada
eventually. But as revealed by
a report yesterday
, enabling the feature in other markets could actually be quite simple. After all, as the hardware is identical, activating it could be as simple as changing the wearable's region. That is unless Apple has implemented further software restrictions, of course.

Aside from the ECG feature in the US, WatchOS 5.1 introduces support for Group FaceTime via FaceTime Audio alongside a set of single color watch faces. The update also includes more than 70 new emoji characters.