Enabling the Apple Watch ECG feature outside of the US might be a piece of cake
2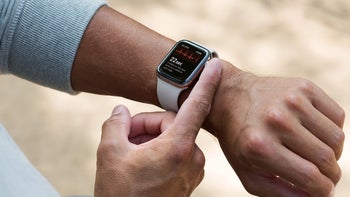 The revolutionary
Apple Watch Series 4
is not all that revolutionary just yet, as the single most groundbreaking new feature unveiled more than a month and a half ago is still technically disabled.
But based on an in-depth analysis of iOS code performed by Guilherme Rambo,
9To5Mac
's specialist software mystery solver, there may not be much preventing Apple Watch users outside of the US from measuring their ECG.

As things stand, the regional limitation is strictly software-related. That means there's probably nothing physical built into Apple Watch Series 4 units sold "internationally" that will block the electrocardiogram-recording app. No switch or anything. Just a software "switch" that anyone might be able to turn on and off at will.

We're merely talking about your phone and wearable device's region settings, which you can manually set to the US regardless of the country you actually reside in. Once that's done, you should be able to install and use the ECG app wherever.

Of course, this is an entirely theoretical discussion, because Apple could always modify stuff in your iPhone and Apple Watch's software to make it significantly harder to use the ECG-monitoring functionality around the world. But right now, this is all looking very promising.
Worst case scenario, the ECG app remains tightly locked to US users actually based in the United States of America, in which case everyone else still gets to own
the best smartwatch out there
. By far.
Recommended Stories