App.net adds invite-only free accounts
0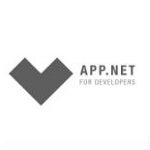 Just in case you forgot that it existed, App.net is back in the news today. It seems that the service has slightly backed off its paid subscription model of attracting developers, and has now added an invite-only free option.
App.net was launched as a response to Twitter continually changing its terms of service to restrict 3rd party app development. The original idea was that App.net would be a paid service, costing users $36 per year, and that would assure that the APIs stayed open and developer friendly, something that Twitter strayed from as it has pushed to monetize the service.
Now, App.net is offering free accounts as long as new users can get an invite from someone who is already a paid member. Paid members are allowed to follow unlimited users, get 10GB of cloud storage, and can upload 100MB files. Free accounts will be capped at following 40 users, 500MB of cloud storage, and 10MB file uploads. Both invitees and inviters will get storage space bumps as they bring in more users.
The move to freemium has apparently been in the works for a while. The service definitely needs more users if it wants to become a real player in social networks, so we'll have to see if this strategy does the trick.
source:
App.net
via
Engadget