Angry Birds Transformers is out on iOS, an Autobirds-Deceptihogs conflict with a twist (and no Michael Bay aboard)
6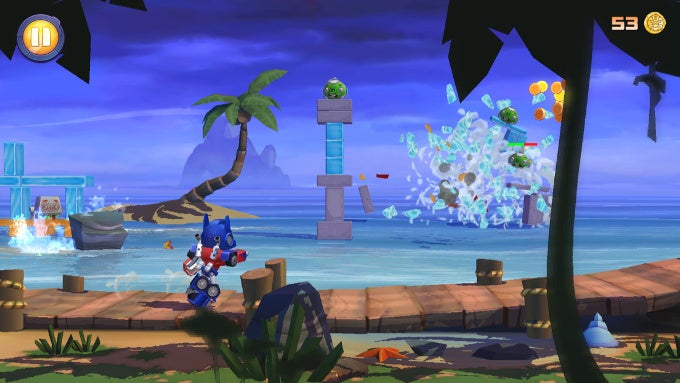 When Hasbro and Rovio announced that they will team up on the next Angry Birds game, Angry Birds Transformers, many were wondering whether the game will make a change of heart and switch genres. It was speculated that the game might be of the endless runner type, and guess what, it is indeed. How can we know that? Well, Angry Birds Transformers is currently out on iOS and we took it for a spin!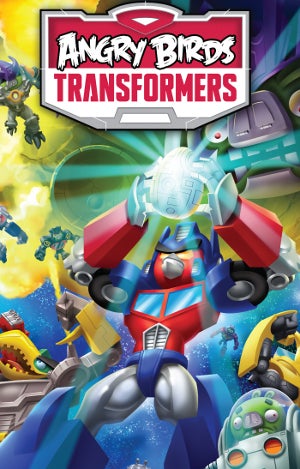 This curious mash-up between the wildly-popular game and one of the most successful franchises of the last three decades will put you into the metal-clad shoes of the Autobirds, a bunch of revenge-seeking avians (most of which are the protagonists of the previous installments of the Angry Birds game series) that will have to initially wage war on their grave enemies, the Deceptihogs.
This time, however, both parties will have to iron out the differences at a given point, as they are facing a new threat – the EggBots. An interesting spin, don't you think?
The gameplay of Rovio's new endless runner is simple, yet time-consuming – the Autobird of your choice will automatically move and at the same time you will have to aim and fire at the enemies in your immediate vicinity. Similar to most of the previous Angry Birds games, the foes are situated in odd ramshackle-esque constructions.
You can either open fire directly at the enemies (which now have a health bar and will endure a longer beating) or aim at the constructions and make them meet their demise in the water or the ground right beneath.
Angry Birds Transformers is free to download and play, but in-app purchases are also aboard. The game has not hit Google Play yet, though we suspect it will do so in the not-so-distant future.
Download: Angry Birds Transformers (
iOS
)
via:
Pocket Gamer