Angry Birds Space makes a miraculous and permanent return to the BlackBerry PlayBook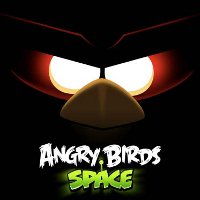 Just when
BlackBerry PlayBook
owners thought they were
pranked by the Angry Birds crew
, it seems as though they're now and again able to partake in all the fun surrounding the latest version of the game –
Angry Birds Space
.
In fact, it was only a few weeks ago when we reported about the arrival and disappearance of the game in the App World. Apparently, someone jumped the gun in bringing the popular game to the App World, but soon afterwards, it was pull completely.
Well folks, this time it's for real, and more importantly, it's here to stay and provide gamers something to kill time with. If you totally missed it the first time around, the game features the following:
60 interstellar levels!
Regular free updates!
Brand new birds!
Brand new superpowers!
Zero-gravity space adventures!
Trick shots using planets' gravity!
Hidden bonus levels!
Beautifully detailed backgrounds!
Besides knowing that it's now available for the PlayBook, owners will be especially surprised by the
$2.99
price attached to the game, which is better than the speculated $4.99 from before. So for a mere $3, you can spend an endless amount of time getting those Angry Birds through the zero gravity of space.
source:
BlackBerry App World
via
CrackBerry