Android tablets hunting down the iPad market share without mercy, new research shows
19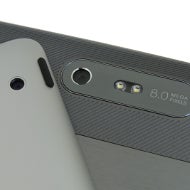 It is still largely an iPad world with Apple's venerable slate occupying 58% of the tablet market, shows the new research from Strategy Analytics.
Its recap of 2011, however, displayed that
the total pie has grown the astonishing 260% year-on-year in 2011
, to 66.9 million units, yet Apple's share has shrunk from 68% to 58% globally, for the sake of Android tablets, which went from 29% to 39%. Microsoft is said to hold 1% of the market, so that leaves the rest 2% for
RIM's BlackBerry PlayBook
and the like.
Needless to say, the researchers are attributing this to the growing number of Android slate manufacturers, most of which are already on their second generation tablets with Google's mobile OS, and some, like Asus, even announced the third at CES.
Apple is also expected to start selling
its third generation iPad with high-res screen around March
, so its market share could very well shoot up again, but we are yet to see what will be Samsung's response, hopefully at the MWC next month.
via
Reuters