Android 5.0 Lollipop for Samsung Galaxy S5 goes live in Spain, keep your EU eyes peeled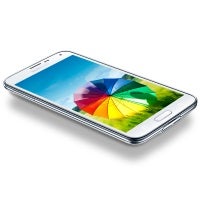 Lollipop on the Samsung Galaxy S5 has been a thing since Samsung launched an OTA update in Poland and South Korea about a month ago. Which, you'll probably agree, makes it a fairly limited 'thing'. But there are only four ways the OTA update can go from here, right? And they are North, West, South, and East. Hence, the finished Android 5.0 Lollipop update is already spreading to Spain, and will probably reach more European countries over the next few weeks. Feel free to tip us if you start getting in on the action!
If you're feeling impatient, and happen to own a SM-G900F Galaxy S5, you can install the Spanish update on it by downloading a copy and using Odin. But that's a whole other story to discuss!
So far, the Lollipop update has endowed the Galaxy S5 with a new lockscreen and card notifications, priority mode, heads-up notifiers, a clipboard tool, a new fingerprint lock screen, improved fingerprint reading, and more goodies - think Material Design apps and a speedy new ART runtime.
source:
SamMobile