Amazon Prime subscribers in India will be able to purchase the OnePlus 3T before everyone else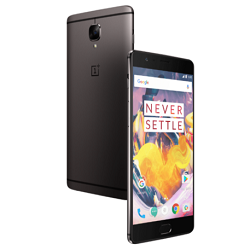 The OnePlus 3T is an excellent phone. In
our review that we recently published
, we said that "it's fast, it's good all around and it does not make cheap compromises." We ended up giving the phone a total score of 9 out of 10, meaning that if you're in the market for a new handset and want to spend under $500, the OnePlus 3T is easily one of the best options currently available to you.
OnePlus has already released the 3T in the United States and Europe, but our readers in India have yet to officially get their hands on the phone. It was announced late last week that
the OnePlus 3T would go on sale in India starting on December 14th
, but OnePlus has just revealed a partnership between them and Amazon that will allow certain customers in the country to purchase the phone ever sooner.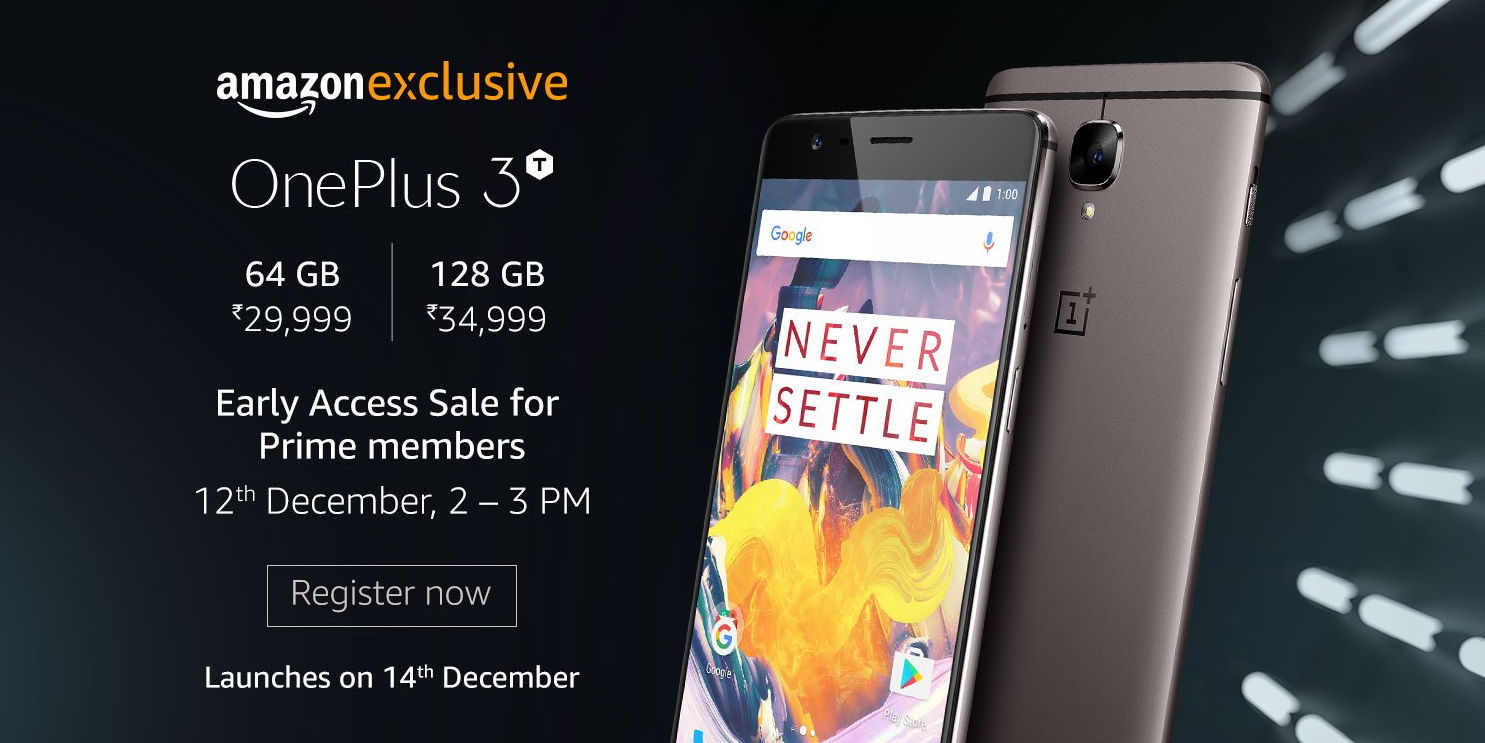 If you're a subscriber to Amazon Prime over in India, you can now register to be eligible to purchase the latest OnePlus smartphone on December 12th - two days before everyone else. You'll need to register on Amazon's site before 2:00 PM on December 12, but being eligible doesn't mean that you're guaranteed to get the phone. Available quantities of the phone are expected to be limited, so you'll want to register sooner rather than later to ensure that you don't miss out on this deal. And, if you aren't currently a subscriber to Amazon Prime, you can sign up for a free trial of the service and register for the early sale just like normal subscribers to Amazon's premium service.
The OnePlus 3T will cost ₹29,999 ($440 USD) for the 64GB model, and if you want the 128GB variant, you'll have to hand over ₹34,999 ($515 USD).