AT&T expands same-day delivery service to 54 markets in the United States
3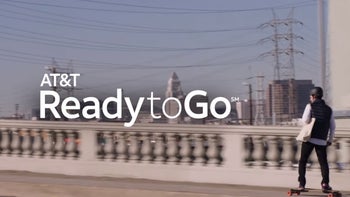 AT&T has just announced that its same-day delivery service Ready to Go has been expanded to 54 markets, covering more than half of US households. With Ready to Go, AT&T customers will receive the products they order wherever and whenever they want.
An AT&T rep will deliver the new device to customers who selected Ready to Go at checkout, including the select accessories and other services, only a few hours after they order it. On top of that, the AT&T rep can help customers set up the device, transfer contacts, as well as answer any questions they may have.
AT&T initially released the Ready to Go service in 15 markets across the US: Atlanta, GA, Austin, TX, Chicago, Dallas, TX, Houston, TX, Los Angeles, CA, Miami, FL, Greater NYC, Philadelphia, PA, Phoenix, AZ, Portland, OR, San Antonio, TX, San Diego, CA, San Francisco, CA, and Seattle, WA.

However, starting in April, AT&T customers from 39 new markets will be able to take advantage of the service, which is completely free: Baltimore, MD, Birmingham, AL, Boston, MA, Charlotte, NC, Cincinnati, OH, Cleveland, OH, Columbus, OH, Denver, CO, Detroit, MI, Fresno/Visalia, CA, Hartford, CT, Indianapolis, IN, Jacksonville, FL, Kansas City, MO, Lafayette, LA, Las Vegas, NV, Little Rock, AR, Louisville, KY, Memphis, TN, Milwaukee, WI, Minneapolis, MN, Nashville, TN, New Haven, CT, New Jersey, New Orleans, LA, Oklahoma City, OK, Orlando, FL, Pittsburgh, PA, Providence, RI, Raleigh, NC, Sacramento, CA, Salt Lake City, UT, St. Louis, MO, Tampa, FL, Tulsa, OK, and Washington D.C.