A collection of abstract & minimalist Quad HD+ wallpapers for your phone or tablet
4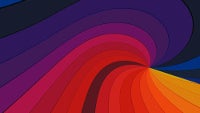 If your device was released in the past year, and it happens to be one of still few models packing a Quad HD resolution display, you might have previously found yourself wishing that its maker thought to include a better diversity of wallpapers that make use of all the available pixels. Unfortunately, even if it has, chances are you'll still end up wanting to spice things up at some point. That's precisely where we come in.
For over half a year now, we've been systematically scouring the web for proper, resolution-fitting (and beyond) wallpapers that will be display well on screens of such caliber. Admittedly, not all repositories are very honest (if at all) about the resolutions of their wallpapers, and we've often stumbled upon ones that have simply been up-scaled in an image editor. We spend extra time ensuring that the ones that end up in our fortnightly selections check this particular box, and were intended for viewing on high-res displays.
In any case, the wallpapers below are, at the least, 1440 x 2560 pixels large. In many cases, they're even bigger (and sometimes
much bigger
)
, meaning your device's software will automatically scale them down so they fit. Often, this will actually lead to some further increases in quality, small as they may be. As always, keep in mind that the wallpapers in the slideshow below have been re-sized to save you time and bandwidth (53MB vs 760KB).
You can download the original walls from HERE
.
Recommended Stories