i-mate Ultimate 9502 Preview

This is an unlocked GSM phone which can operate
in the US on AT&T and T-Mobile (without 3G).

Introduction: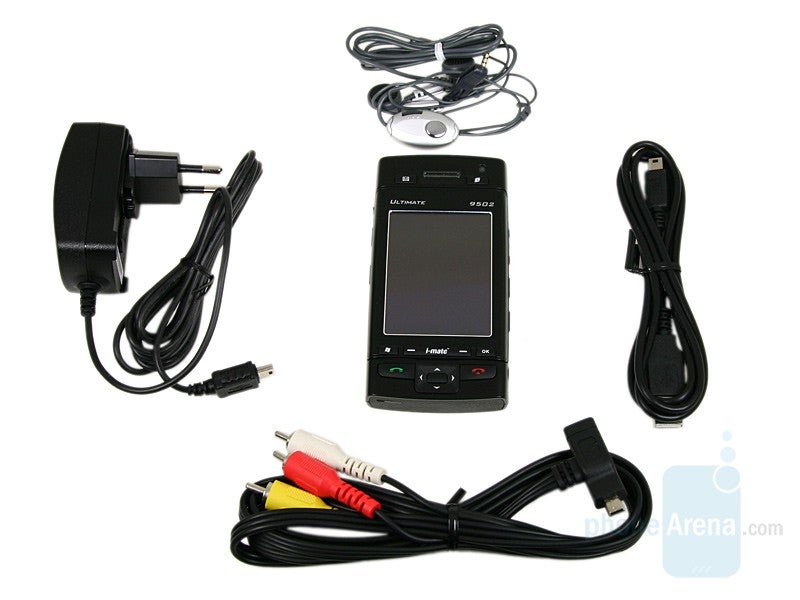 i-mate's Ultimate line employs Windows Mobile Professional 6.0 and targets the prosumers. The main purpose of the phones that belong to it is, to provide maximum efficiency to that audience when working with them. In this preview, we will discuss the model 9502. It is equipped with a full QWERTY keyboard, VGA display and TV out, through which to review documents and slideshows on a big screen. On top of that, it supports HSDPA and a built-in Wi-Fi and GPS.
Design:
The design is resembles T-Mobiles Sidekick series, but the appearance is strictly professional. 9502's size is far from compact and it is quite heavy.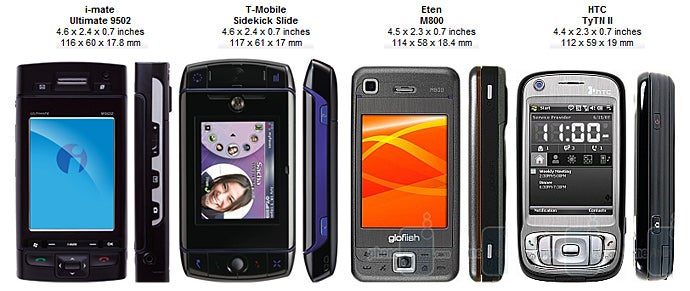 You can compare the i-mate Ultimate 9502 with many other phones using our
Size Visualization Tool
.
The front houses the control buttons (D-pad, send/end, soft keys and shortcuts) and the
2.8" TFT VGA display
supporting up to 65k colors. The phone slides sideways and reveals the
QWERTY
, accompanied by the reset button.
On the left
are the jog wheel, the OK button and the one leading to the Wireless manager, and the miniUSB slot, which can be used for TV out as well. The
opposite side
houses the volume controls, the notes/voice commands key and the camera dedicated one.
On top
, we find the power button and the telescopic stylus, and the bottom houses only the microphone opening. The loudspeaker and the 3-megapixel camera with flash are
on the back
of the phone.
Interface:
As we already mentioned, i-mate 9502 runs in a Windows Mobile Professional 6.0 OS and its interface is fully standard without any personalizations. In contrast, the other manufacturers of WM smartphones like HTC, Samsung and Eten, modify the interface in order to achieve better work conditions.
It's disappointing that the browser is
Internet Explorer
. It has many drawbacks and it cannot satisfy the needs of the modern Internet user.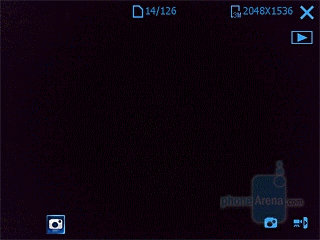 Camera Interface
The
built-in GPS
also lacks any preloaded software. There should be at least a simple application like Google Maps, which on the other hand, can be easily downloaded.
The
camera interface
is quite simple. There are a few indicators on the screen, shortcuts and a menu with the options. Nothing will surprise you here.
However, i-mate 9502 looks like a good Windows Mobile Professional phone for writing SMS and emails.
We will reveal the whole truth when we get a final unit for a review and not a prototype.