Motorola Edge 20 Lite review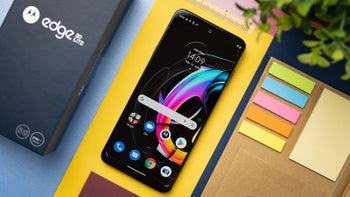 The Motorola Edge 20 lineup is here, and the budget option of the bunch — the
Edge 20 Lite
— comes with a great screen, amazing battery life, good main camera performance, and a beautiful design. It fits perfectly among other options, like the Samsung
Galaxy A32
,
Galaxy A42
, and the
OnePlus Nord N10
.
With a price tag of only € 369.99, the Edge 20 Lite is dangerously appealing. Don't get me wrong, it definitely has its downfalls, a good example being its video shooting capabilities. However, considering the bang for your buck ratio we have here, the positives heavily outnumber the negatives.
The display and main camera alone make this device a great choice for anyone on the lookout for a budget daily driver that will cover all the basics and go even beyond that.
Design and feel
The Motorola Edge 20 Lite easily fits in the budget smartphone category but you wouldn't be quick to place it there by merely looking at it. Yes, its back side is made of plastic, and I would completely understand you if that raises some red flags inside your mind. However, in this case, it's made from high quality material, and you can barely tell it's plastic by looking or even by feeling it. Having said that, it is a pretty good example of a fingerprint magnet.
Moving to the frame of the Edge 20 Lite, it is also made of plastic, which again feels well built and of high quality. Suffice to say, all this smooth plastic makes the device a bit slippery, so it's a good thing it comes with a case out of the box. The case itself is nothing special, but at least you have instant protection.
On the right side of the phone you will find a volume rocker and the power button. The former felt a bit too high up and too hard to reach, while the latter functions as a fingerprint scanner as well.
On the left side of the phone there's a Google Assistant button, a SIM card tray, and a microSDXC slot. Nothing interesting happening on the top side. However, besides the Type-C port and mono speaker on the bottom, you will also find a 3.5mm audio jack to plug in your favorite wired headphones!
The bezels here are quite thin, with the lower one being the thickest, and the upper housing the upper earpiece. At first glance, it looks as if that earpiece can also function as a second speaker, but I'll spare you the disappointment and let you know it does not.
Display
The 6.7 inch display of the Motorola Edge 20 Lite is one of the best features it has. First and foremost, it is capable of a 90Hz refresh rate, meaning you will enjoy buttery smooth animations in your everyday use. Being a budget oriented device though, the Edge 20 Lite can't fly too close to the sun, so the screen has just an okay maximum brightness of 445 nits.
Nevertheless, for the phone's class it's a near-excellent 2400 x 1080 pixels display, not only because of that 90Hz refresh rate, but also because it has above average color accuracy. You can easily enjoy any type of visual content and the screen, while dim in direct sunlight, is still visible enough for you to read text and see whatever you're doing.
There are a few fine tuning possibilities when it comes to color reproduction. You can choose between a Saturated mode which is the default one the phone comes with, and a Natural mode for more realistic color representation. You can also adjust the color temperature.
Display measurements and quality
Camera and audio
The Motorola Edge 20 Lite has a triple camera system, although it's one of those situations where you use mainly two of them to take actual photos - the main and the ultrawide snapper. The main has a 108MP sensor and an F1.9 aperture while the ultra-wide is an 8MP F2.2 cam. The last "camera" making up the whole set is a 2 MP depth information sensor, which helps with portrait mode and focusing.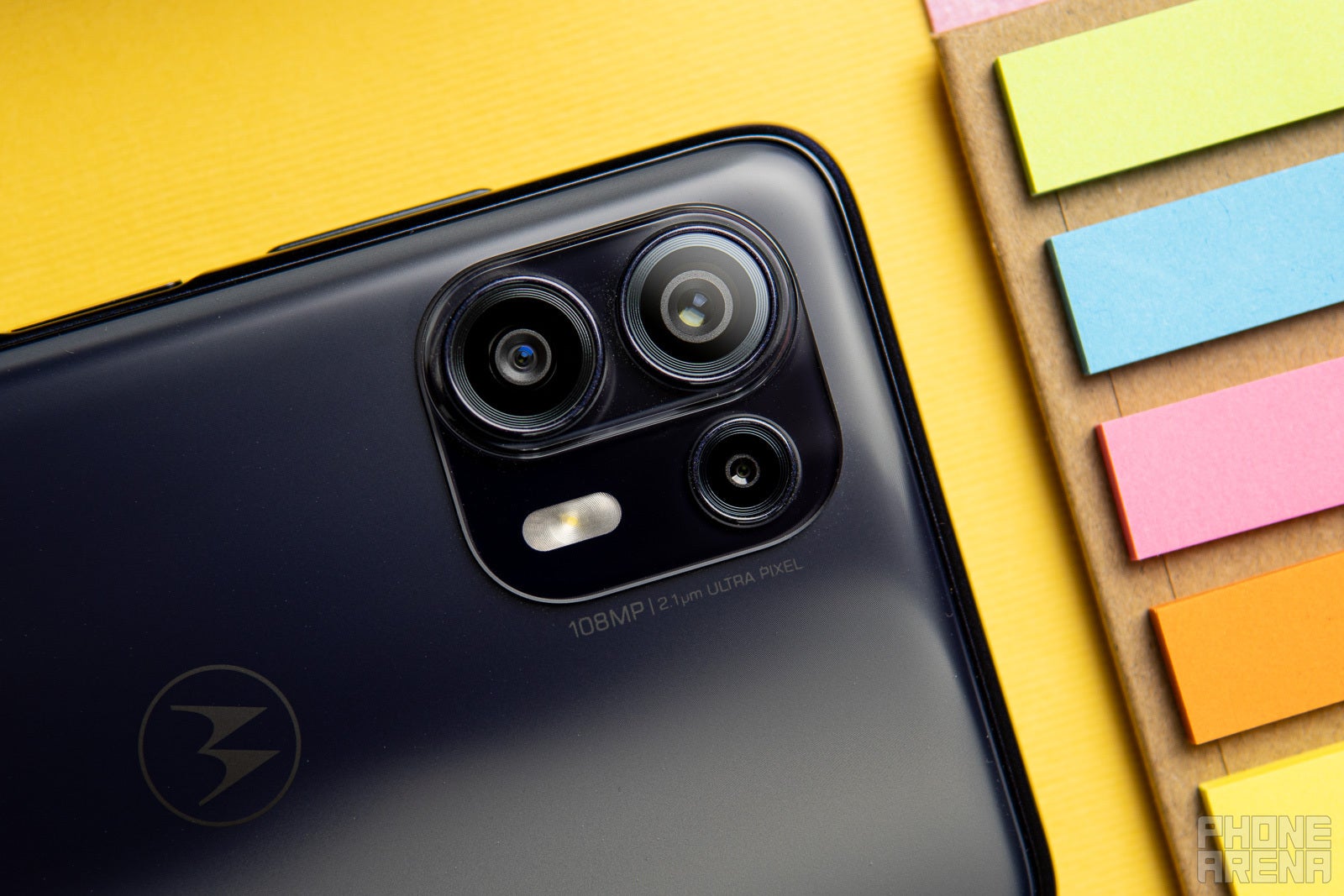 It's nice to nerd out on numbers and all that, but the truth is that if the software behind these cameras is not on par, chances are the real-life results won't be either. So, how does the Edge 20 Lite do?
Well, when it comes to photos, the main camera delivers satisfactory results. In good lighting conditions it delivers sharp images, and HDR seems to do a pretty good job as long as you don't push it too much. Color reproduction is also good, even with colors like pink, for example, which is often a problematic one with smartphone cameras.
The same cannot be said about the ultra-wide, though. It still produces decently sharp images, but is noticeably softer than the main one. It's most apparent downfall, however, is the washed out colors. The differences become especially noticeable if you put two images of the same subject next to each other. Thankfully, the HDR performance seems on the same level as with the main snapper.
As for the front-facing camera, I'm happy to say that it's actually quite good. HDR, colors, skin tone, and even the portrait mode are all handled surprisingly well.
The difference in color and image quality also transfers in video mode for both cameras respectively. One thing they have in common, though, is the lack of image stabilization, or at least the lack of evidence for one. Even when walking on even ground and shooting in 1080p 30fps, the video ended up with jittery motions in it, not to mention when I tried climbing some stairs.
The audio in Edge 20 Lite videos is not something to brag about either. It comes off as muffled and at the same time tinny. Fortunately, it seems this issue does not come from the mono speaker itself, which produces clear sound when watching media content, despite being a bit low on volume and bass.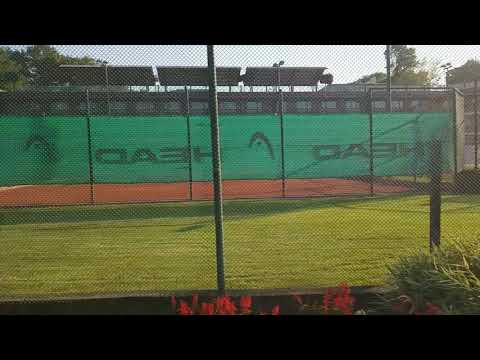 Software and performance

The Motorola Edge 20 Lite comes with the MediaTek Dimensity 720 chipset, 8GB of RAM, and 128 GB of storage, which can be expanded via the microSDXC slot with up to 512 GB. Support for 5G is also present, making the Edge 20 Lite a contender for one of the best budget 5G smartphones on the market.

I was rather sceptical about the performance of the Dimensity 720, but after testing the device with some somewhat demanding game titles, I was pleasantly surprised. Not only did it manage to handle the graphics, but it also turned out to be very power efficient. After about 30-40 minutes of gameplay, the battery had only dropped by 3-4% and the phone did not heat up above normal temperatures.

As for everyday normal use, you can expect a smooth and lag-free experience from the Edge 20 Lite, especially with that 90Hz refresh rate that makes animations look even more buttery.

The device comes with the My UX user interface, which is Motorola's light skin based on Android (Android 11 in this case). Personally, I've always found it to be a pleasure to navigate through, since it is well optimized and doesn't burden the rest of the system.



Battery
One of the best features of the Edge 20 Lite is its battery life. With 5000mAh on board, it is a total chore to make it drop below 10%. After my camera and gameplay tests, some light browsing, and leaving the phone with the screen off for one night, I woke up to find it above 65%. All of that with a 90Hz refresh rate, while also having NFC, Bluetooth, Wi-Fi, and auto-rotate on throughout the whole time.
Of course, if you decide to put the screen in its 60Hz mode, you would get much more time out of one charge, probably lasting you for about two days depending on your usage. Coupled with the supported 30W fast charging capability, you will seldom have to worry about your handset dying on you.
Recommended Stories