Camera comparison: iPhone 5 vs Nexus 4 vs 8X vs DROID DNA vs Lumia 920 vs Note II vs Galaxy S III
99+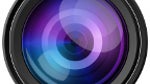 Phone cameras are constantly getting better and better. True, they do so at a relatively slow pace, but they are moving forward, despite the limitations imposed by the thin profiles of today's phones. Those who have been with us for longer know that we like doing such camera comparisons every once in a while. It's a very good way to update ourselves on the current status of camera technology in phones, and to see how the latest high-end smartphones stack up against one another.
This is one of our biggest camera comparisons yet. We'll be comparing a whole bunch of awesome handsets, including the iPhone 5, Nexus 4, Galaxy S III, Note II, Lumia 920, DROID DNA and Windows Phone 8X! However, since almost all of these devices feature very good mobile cameras, we'll be using the Panasonic Lumix GF3 as a reference device, so that we'll know which of our lovely smartphones is closest to the real deal. With all of that said, let the last camera comparison for 2012 begin!
Details:
After carefully examining the test samples we got with our handsets, we came to the conclusion that the iPhone 5 is the leader of the pack in this respect. The iPhone has always been a top player when it comes to details, and its 5th edition doesn't disappoint. Close behind it, though, are Samsung's Galaxy Note II and Galaxy S III. These two are also great performers, though their images look a tad more digital upon close inspection. The rest of the phones we tested are still very good, but aren't quite of the same class as the first three.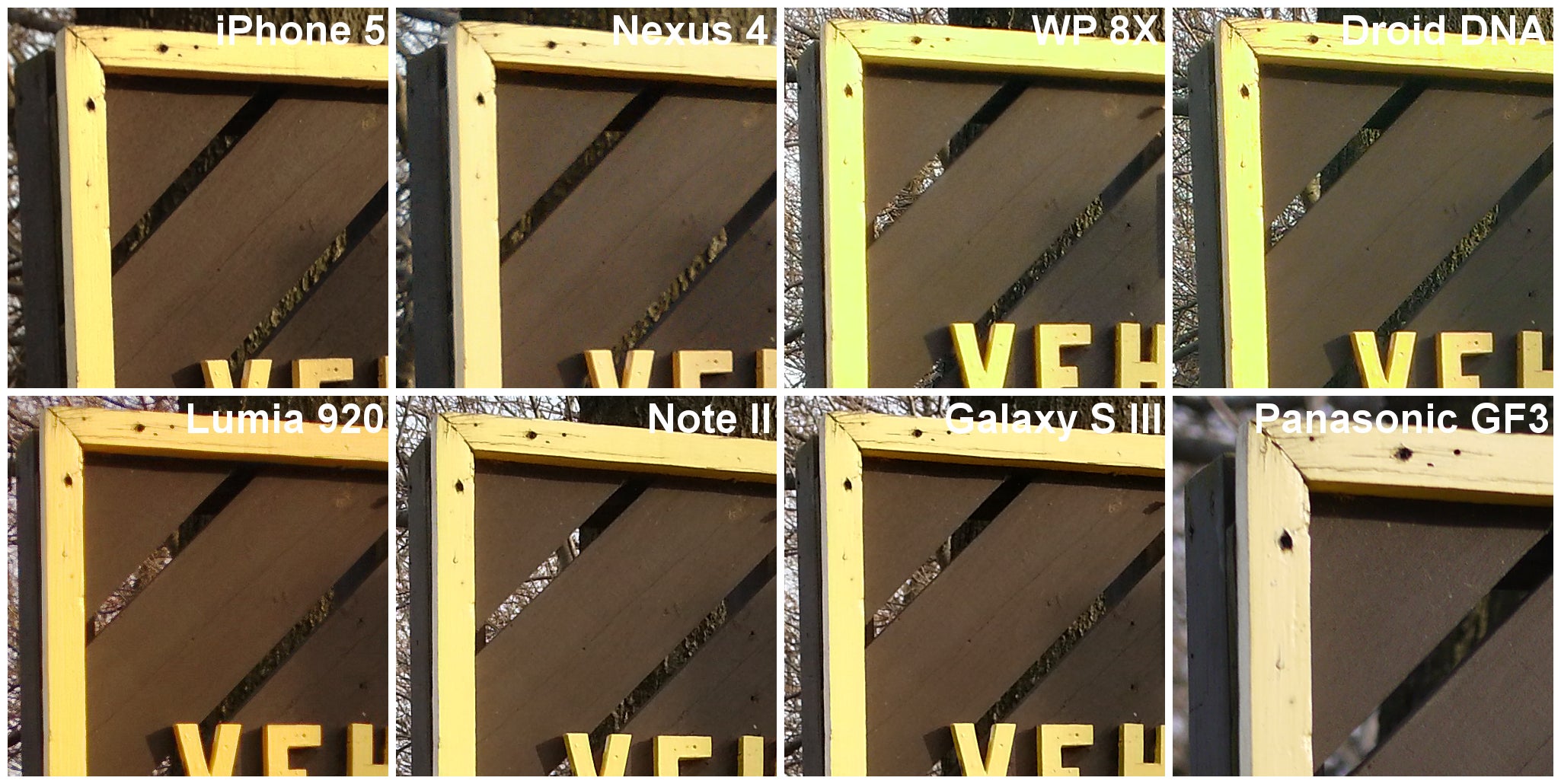 100% image crops