Camera comparison: HTC One vs Nokia Lumia 920 vs Apple iPhone 5 vs Samsung Galaxy S III vs Sony Xperia Z vs Google Nexus 4
99+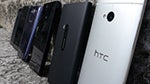 Introduction
Smartphone cameras have improved tremendously over the years and nowadays you can easily replace a point and shoot camera with your smartphone, especially if most of the photos you take are during the day and you are not too pretentious about image quality.
One of the biggest leaps in cameraphones recently was the switch to backside-illuminated (BSI) sensors with the light sensitive element being in front of the wiring. A solution that allows for better low light imagery, the technical difficulties for it were overcome in 2011 and 2012, and now most high-end cameraphones have BSI sensors.
In 2013 we are going one step beyond. A lot of mainstream smartphones will be making the jump to 13-megapixel cameras which should translate in greater detail.
HTC has gone against the trend and the
HTC One
has only a 4.3-megapixel camera. To make up it aims to deliver the best low-light images and videos. And with no intentions to do large prints the 4.3 megapixels should definitely suffice.
Now, we have a star lineup to compare HTC's latest and greatest with. In this latest smartphone camera shootout we are comparing the HTC One against its biggest rivals: the trend-setting
Apple iPhone 5
, the most prolific Android device, the
Samsung Galaxy S III
, and the other smartphone with focus on low-light camera performance, the
Nokia Lumia 920
. Then, we also have Sony's 2013 flagship, the
Xperia Z
with its Exmor RS 13-megapixel camera, and finally, Google's own
Nexus 4
.
Additionally, we have reference shots taken with a dedicated camera, the
Panasonic Lumix GH2
with its 18-55mm kit lens.
We have used automatic settings in all conditions, except at night when we used night mode (where available) and for macro where we used the macro setting (where available). Images from the reference dedicated camera were downsized to 8 megapixels.
Details
When it comes to the small details in the image, the newcomer HTC One with its modest 4.3-megapixel camera is not standing in a good position. Looking at 100% crops or zooming in closer, you'd definitely see that fine detail is not among the One's strong features. Images look a bit spongy, even in perfect weather.
The Nokia Lumia 920 yields a high amount of noise, and there is a lot of softening happening on the device. This makes for less distinct images, lacking a bit in sharpness.
The Apple iPhone 5 and Samsung Galaxy S III performed similarly to each other - detail was relatively high, with noise in check. They are our favorites here.
Strangely, smudginess is something that affects the Sony Xperia Z too to some degree. We got varying results with it, in some situations it managed to capture some fine details others could not, but most times this came at the expense of softening the actual image.
On the Nexus 4 noise was noticeable even on a bright sunny day, which is bad, but detail is above average compared to the competition.
Ranking:
Apple iPhone 5, Samsung Galaxy S III, Nexus 4
HTC One
Nokia Lumia 920, Sony Xperia Z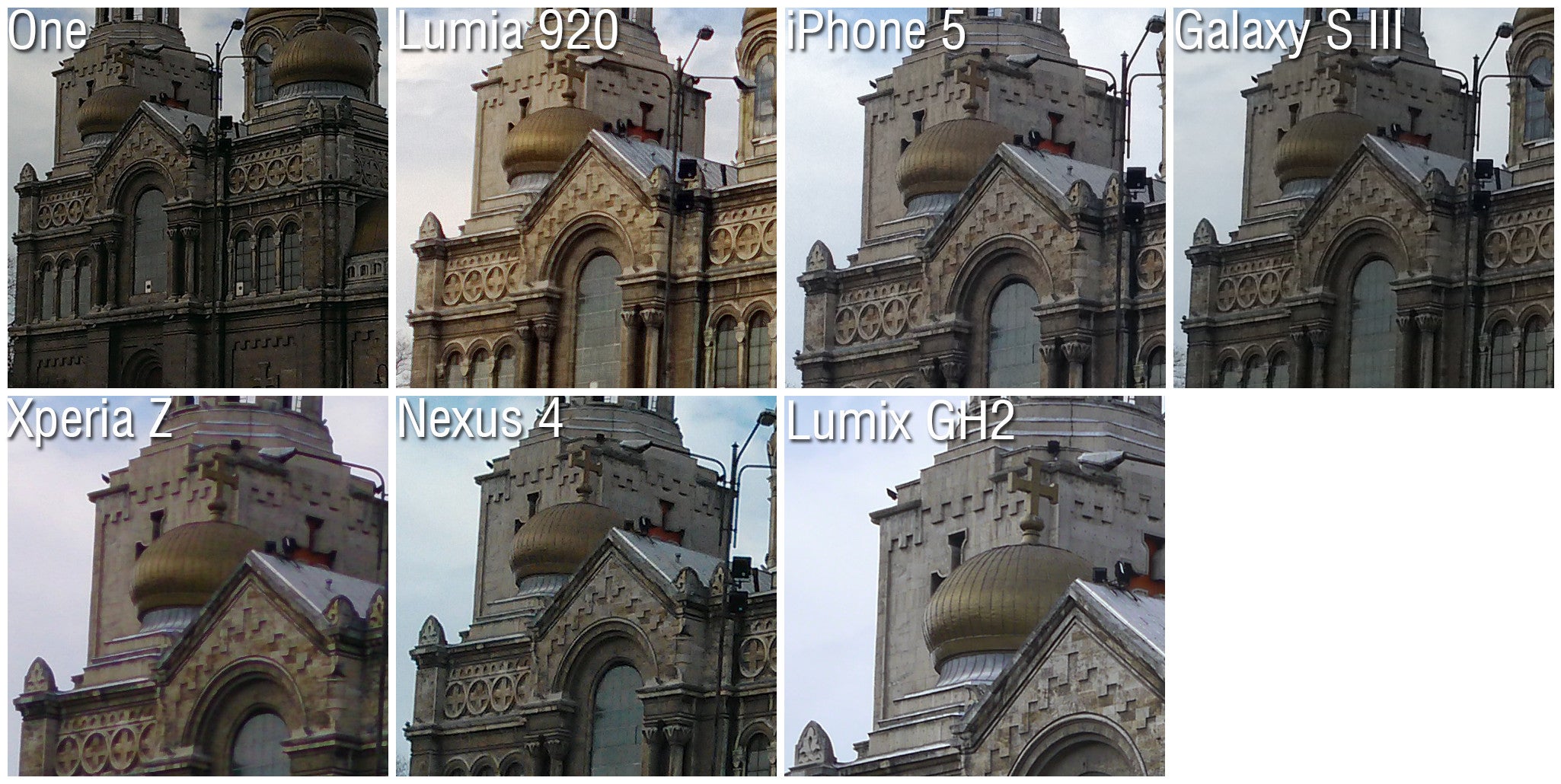 100% Crops