Jan Koum, co-founder of WhatsApp, leaves Facebook over privacy issues
3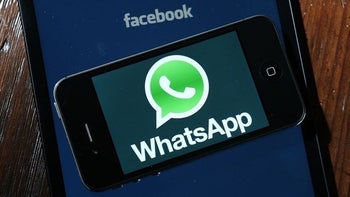 The Facebook-Cambridge Analytica scandal cost Facebook an unknown number of subscribers. There is also another casualty. WhatsApp co-founder Jan Koum is leaving Facebook. The latter purchased the WhatsApp messaging app in a transaction that closed in October, 2014.
The final purchase price of over $21 billion opened some eyes
in the industry because of the hefty price tag. While Koum reportedly made only $1 a year in salary at Facebook, his stock deal includes restricted stock units that vest quarterly over four years. Last year, he reaped $2.83 billion by selling some of his vested shares.
Koum's departure comes two months after WhatsApp's other co-founder, Brian Acton, told followers to delete Facebook. Last year, Acton left the social networking app to start encrypted messaging app Signal. Obviously privacy means a lot to both of them. A bit over two years ago,
WhatsApp added end-to-end encryption for its members' messages
.
Today, Koum published a post on Facebook announcing that he was leaving. He said that he will now have the time to do the things outside of technology that he enjoys such as "collecting rare air-cooled Porsches, working on my cars and playing ultimate frisbee." Facebook CEO Mark Zuckerberg responded by thanking Koum for teaching him about encryption "and its ability to take power from centralized systems and put it back in people's hands."
"It's been almost a decade since Brian and I started WhatsApp, and it's been an amazing journey with some of the best people. But it is time for me to move on. I've been blessed to work with such an incredibly small team and see how a crazy amount of focus can produce an app used by so many people all over the world. I'm leaving at a time when people are using WhatsApp in more ways than I could have imagined. The team is stronger than ever and it'll continue to do amazing things. I'm taking some time off to do things I enjoy outside of technology, such as collecting rare air-cooled Porsches, working on my cars and playing ultimate frisbee. And I'll still be cheering WhatsApp on – just from the outside. Thanks to everyone who has made this journey possible.-Jan Koum, co-founder, WhatsApp
WhatsApp said last year that it
had 1.3 billion active monthly users
and was adding one million more each day.
source:
JanKoum
via
CNBC