WhatsApp now has 1 billion Daily Active Users
20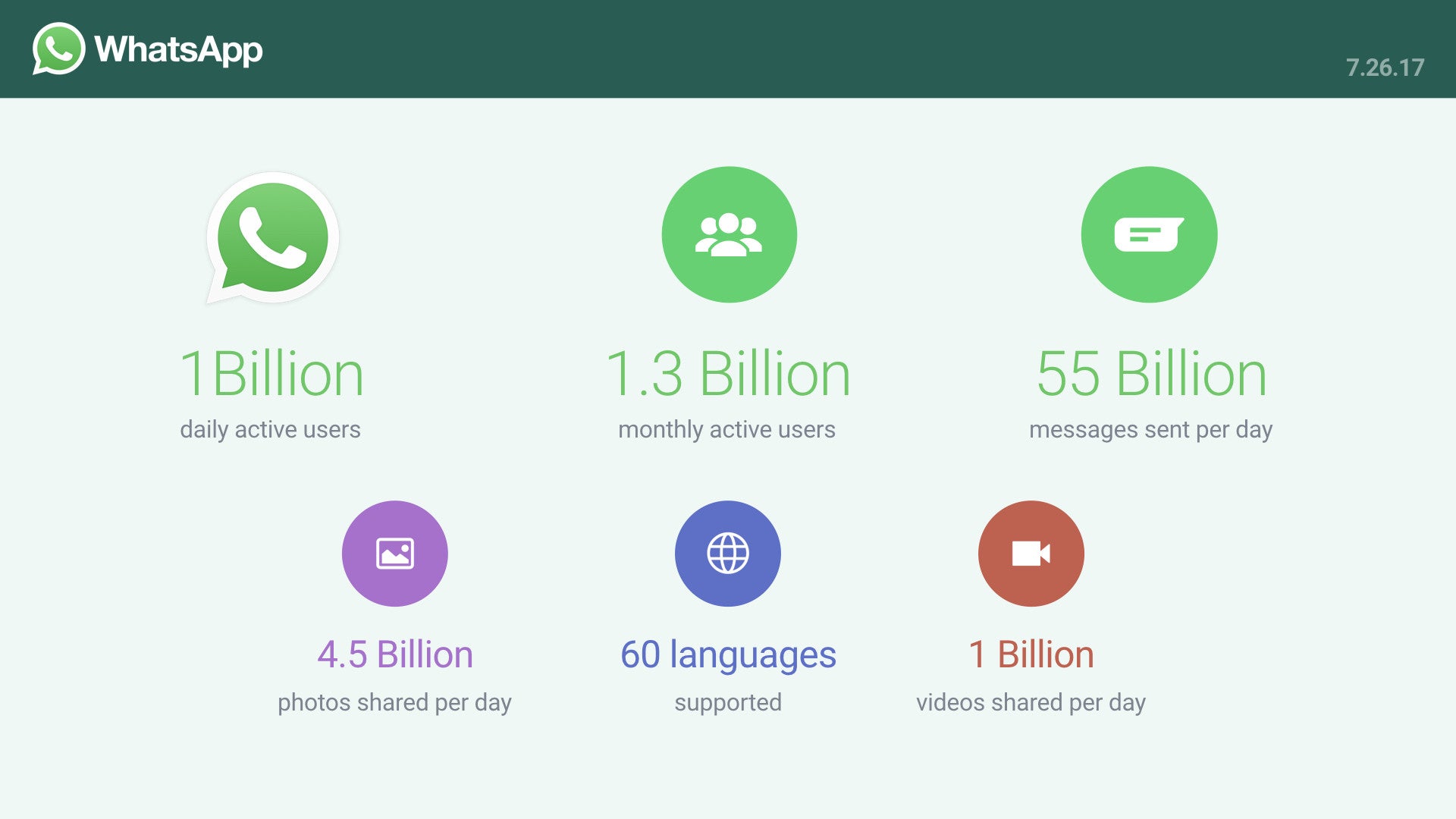 WhatsApp now has 1 billion Daily Active Users
Messaging app WhatsApp revealed today that it now has 1 billion Daily Active Users. The app also now draws 1.3 billion Monthly Active Users. The very popular destination also posted some other information pertaining to its users. An amazing 55 billion messages are sent each and every day along with 4.5 billion photos. How many videos are shared daily? Want to take a guess? If you said one billion, give yourself a pat on the back!
Being a global messaging app, and one of the leaders at that, you are going to need to need to work with a large number of different languages. WhatsApp supports 60 different languages. And don't expect WhatsApp to sit on its laurels. Co-founder co-founder, Jan Koum says that there will be more useful features coming to WhatsApp in the future.
"Whether it's sharing personalized photos and videos, connecting through video calling, or keeping friends updated throughout the day with Status, communicating on WhatsApp has never been easier or more personal. We are humbled that so many people are using these new features to connect with one another in their own special way. As we celebrate this milestone, we're committed more than ever to bringing you more useful features to enjoy, while delivering the reliability, simplicity, and security you expect with WhatsApp. Thank you for your continued support."-Jan Koum, co-founder, WhatsApp
While not full of some of the gimmicks that have attracted teens to such messaging apps as Snapchat, WhatsApp has become a solid dependable app for voice messages, calls, photos and videos. To install WhatsApp on your iOS or Android phone, click on the appropriate link below.
Download WhatsApp (
iOS
|
Android
)
source: WhatsApp
Recommended Stories