Samsung may start selling custom phone cases through its theme store
5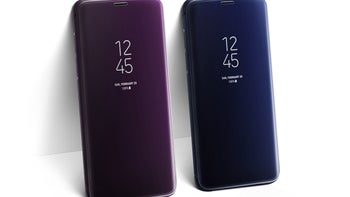 Taking a page from Google's book with
Pixel
Live Cases, Samsung is reportedly planning on allowing users to purchase custom phone cases through the Samsung Theme Store app. Earlier reports about Samsung's intentions have now been confirmed by the folks over at XDA, who tore down the latest version of the Samsung Theme Store app in search of clues regarding custom cases.
It is currently unclear as to how much freedom users will have in designing cases—if any at all—or weather the design and manufacturing processes will be reserved for Samsung and affiliate theme-makers entirely, but here's the premise: the cases will be tied to themes, will be purchasable directly from the Samsung Theme Store, and they will also be equipped with NFC chips. NFC will be used in order to allow for the cases, when put on the phone, to automatically change the current theme to a matching one.
Strings of code discovered in the latest version of the Samsung Theme Store app suggest that Galaxy S, Galaxy Note, and Galaxy A series phones will be the first to get support. As to when and where to expect custom cases, we don't know yet for certain. South Korea is obviously first in line, seeing as how Samsung has already launched NFC-enabled cases in its home market, but we've got our fingers crossed that a global launch is in the cards.