iZettle mobile credit card payment solution now available for Android, still in dispute with Visa Europe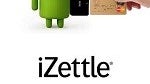 For those outside of Europe, iZettle is an European mobile merchant card solution akin to Square in the US. Their initial platform was designed for iOS. Now, iZettle supports Android as well.
The rollout is limited to Sweden right now, but is expected to expand to other countries in early autumn. The supported devices right now include the Samsung Galaxy S II, S III and Note, with iZettle currently working on adding more devices to the list.
While the Android support is good, merchants that are currently using iZettle should know that there is still a dispute with Visa Europe over cardholder authentication. iZettle asks for a signature whereas Visa Europe requires authentication via PIN. This problem is not Europe-wide according to iZettle and is only affecting its merchant customers in Denmark, Finland and Norway. Merchants that are thinking about adopting this solution for their business should know that transaction fees range from 2.75% to 3.75% depending on the card and location.
sources:
iZettle
,
TechCrunch
Recommended Stories