iOS 7.1 has the lowest crash rate in the OS's recent history
42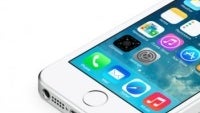 According to performance monitoring byCrittercism, a mobile solutions firm, the freshly-released iOS 7.1has a crash rate of only 1.6%. This is the best stability achievementin iOS's recent history, with versions from 6 to 7 having crashes ofabove 2%. For example, iOS 7.0.4 had an app crash rate of 2.1%, whichmeans that either testing went over really well, or Apple has done animpressive work of optimizing the latest installment of iOS.
Reportedly, a significant number of iOS6 users who hesitated to upgrade to iOS 7 have now switched toversion 7.1. Also notable is how quickly the update was adopted. Adnetwork and analysis agency Chitika claims that 12% of the devicesthat accessed its ads were running iOS 7.1 about 45 hours after itsrelease.
That's all fine and dandy, but Applecustomers have been complaining of poor battery life, drops inconnectivity, and random reboots since installing the update. Otherusers, meanwhile, have been enjoying their iDevices as usual. Eitherway, Apple has not yet commented on the situation.
via Re/code