5G smartphones will remain a rare sight this year, growing to dominance by 2023
5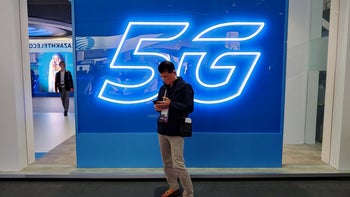 It's no secret that the
global smartphone market
is in
bad need of a major growth driver
after several years of stagnation at both the industry innovation level and in terms of actual sales numbers. It's also no secret that mobile device vendors and market analysts were counting on two big breakthroughs to put the industry on the right track to healthy growth by the end of 2019.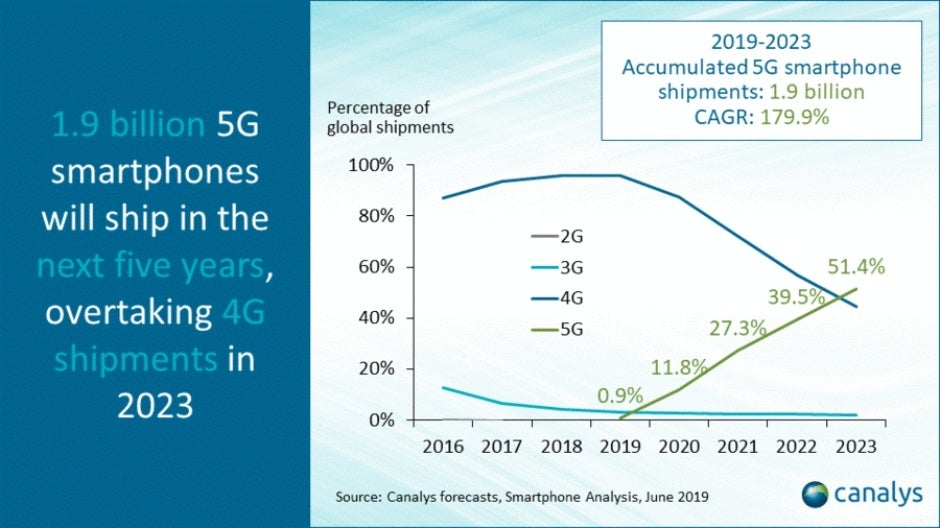 If Canalys is correct, 5G smartphones could jump from a market share of less than one percent straight to an 11.8 percent slice of the pie in 2020, then more than 27 percentage points the next year, 39.5 in 2022, and finally, a dominant 51.4 percent share of worldwide sales in 2023. That would equate to almost 800 million units, up from under 600 million in 2022 and a little over 160 million in 2020, of which the "Greater China" region is unsurprisingly expected to grab the largest portion of shipments.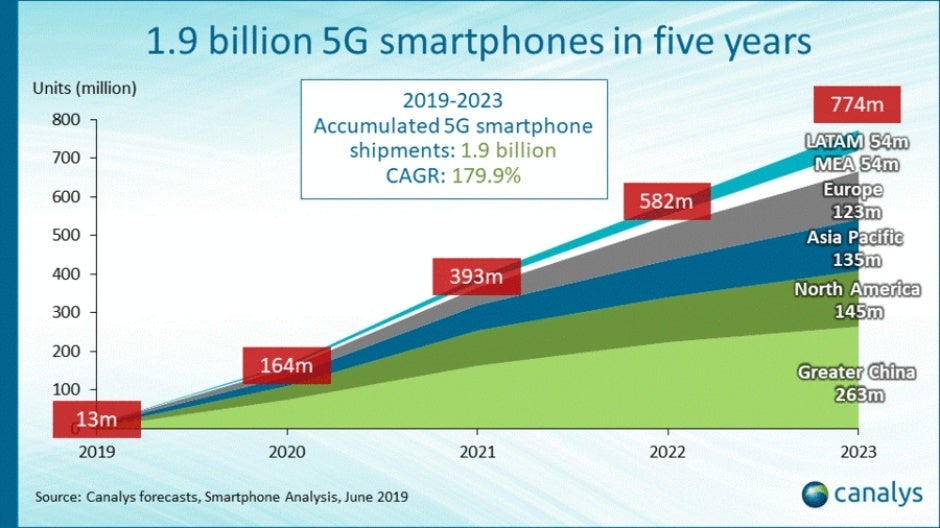 That's because Chinese smartphone vendors and telecommunications equipment suppliers are at the forefront of the 5G revolution,
moving a lot faster than their American rivals
on all fronts. The local government is also playing a crucial role in setting and speeding up next-gen network deployment, with all of these factors expected to contribute to no less than 62.7 percent of handsets shipped in China in 2023 supporting 5G technology. Specifically, 263 million units, compared to "only" 145 mil in North America.
Recommended Stories