Global smartphone sales may not rebound for another year or so, as 5G ramp-up will take time
4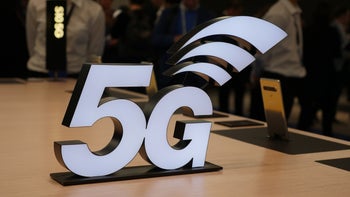 After growing steadily for years and years, global smartphone shipments began declining towards the end of 2017, continuing their free fall
throughout 2018
, as well as the first half of 2019. While the year-on-year
drop reported in Q2
was not as bad as some of the industry's previous results,
Gartner analysts
don't expect the market to fully recover anytime soon due to sluggish 5G rollouts, lengthening replacement cycles, and Huawei's uncertain situation in the Western Hemisphere.
All these factors will lead to an overall 2.5 percent dip in worldwide smartphone sales this year, according to Gartner's latest forecast, less than 1 percent of which is likely to be made up of 5G-enabled devices. That's right, only 15 million or so units of a 1.5 billion+ total will support the next standard in cellular connectivity by the end of 2019, a number projected to start ramping up in the second half of 2020.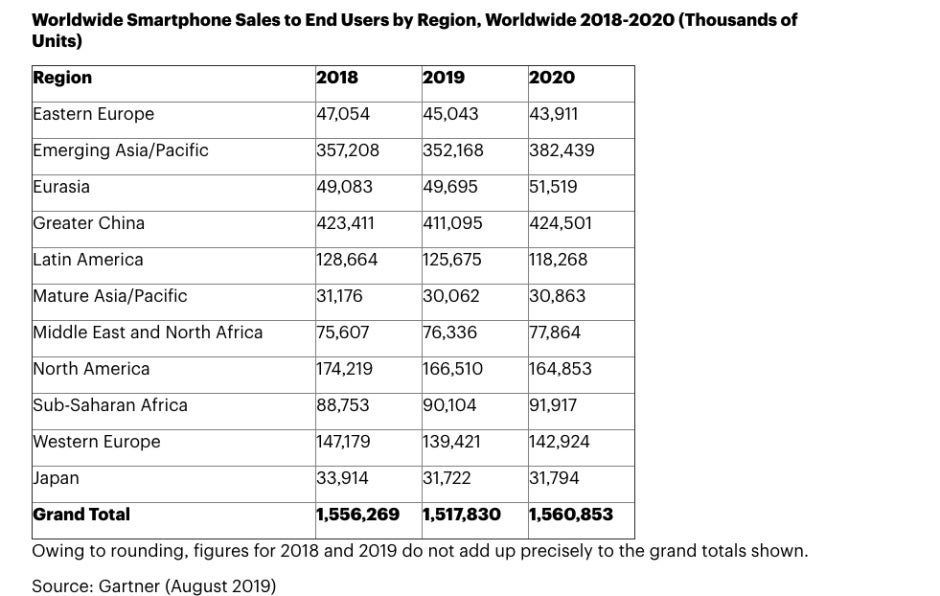 Coincidentally (or not), 2020's 1.56 billion global smartphone shipment tally is expected to surpass both 2019's estimated 1.51 billion and 2018's actual 1.55 billion unit counts, even though several key regions could still stay on a downward trajectory. We're talking primarily about North America and Latin America, while the Western Europe and Greater China areas are tipped to return to a healthy growth pace.
Before that can happen, however, smartphone sales in Western Europe are forecasted to drop by more than 5 percent this year compared to 2018, with North American numbers expected to register a 4.4 percent decline in 2019, followed by a significantly smaller 2020 downturn. That's mainly because the high-end segment is "particularly oversupplied and commoditized" in mature markets like the US or Japan, where "compelling new utility or experiences" are needed to convince users to upgrade their flagships faster. Enter 5G-powered "experiences", which are unfortunately available on a small scale in most global markets right now.
Recommended Stories