HTC experienced massive losses during the first quarter of 2019
7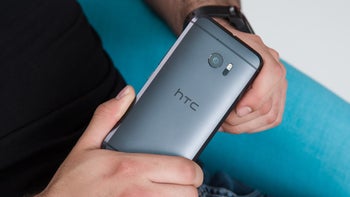 HTC's revenue numbers continued to drop massively between January and March 2019, and to no surprise today the company has
confirmed
that it experienced massive financial losses throughout the period.

Despite seeing an improved gross margin of 14.7% during the quarter – a year earlier HTC's gross margin was -3.1% – the Taiwan-based company still experienced a worse-than-expected loss of NT$ 2.73 billion ($87.68 million). The primary cause of this huge loss was HTC's operating expenses, which essentially skyrocketed throughout the first three months of the year. In fact, within the space of 12 months the company's operating margin has gone from an awful -58.9% to an absolutely horrendous -92.9%, which means, at the moment, HTC is spending almost double what it earns.
Overall, the company generated NT$ 2.94 billion ($94.45 million) in revenue throughout the quarter. Strong performance of HTC's VR headsets appear to have been the primary source of income, although the company's smartphone sales did also play an important role.
Looking towards the second quarter of the year, HTC's newly-announced
Exodus 1s blockchain smartphone
and the HTC 5G Hub are expected to positively affect the company's finances. Both the Vive Pro Eye and Vive Focus Plus headsets are set to boost HTC's sales too, all of which will lead up to the company's
5G flagship
during the second half of the year, as well as a couple of mid-range smartphones.