Grab a brand new Google Pixel at a mid-range price with this B&H deal
5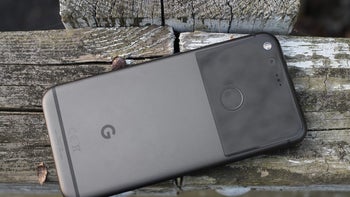 The original Google Pixel and Pixel XL were stellar phone when they launched in 2016, especially considering they were the first phones officially developed by Google in-house, and they still hold up today (not to mention, they still net users unlimited storage for original-quality photo and video storage). The Pixels inherited — or rather, substituted the Nexus lineup of devices — but continued the tradition of offering the latest and greatest of Android, in the purest form possible, all the while delivering an amazing camera performance. Speaking of that, the camera of the OG Pixels still holds up in 2018, so having said that, if you can grab one of them at a mid-range price, you should definitely consider a purchase. And we're here to deliver such an offer!
B&H is currently running a sweet deal on the original Google Pixel that slashes its price to just $379.99 – something that even some midrangers with arguably lesser qualities can't match. The deal is for the 128GB, unlocked version of the OG Pixel. The Quite Black and Very Silver color options are currently available.
And if you don't need 128GB of internal storage, but want to save even more money on the Pixel, you can get the 32GB version $329.99 (again, both Quite Black and Very Silver are currently in stock)
If you're still undecided, consider this – the OG Pixels will be getting Android P, which will release later this year, and they will be getting it on time. Not to mention that, if you are feeling rather adventurous, you can hop on the developer preview beta right now and experience the latest of Android before most other people. Android P will reportedly be the last major Android update for the OG Pixels, but they will continue receiving security patches all the way until late 2019.
See at B&H Photo: