New Facebook Portal devices are launching this year
2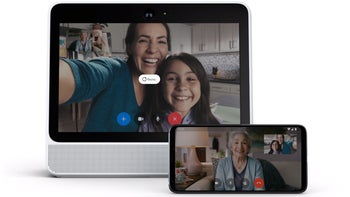 New versions of Facebook's Portal home smart speakers are coming out this year, while the first-gen models that launched in November 2018 will be making their way outside of the US. The Portal product lineup is the social network's attempt to grab a piece of the smart home speaker market, where competition from Amazon and Google is stiff. Facebook's take on the gadget is very camera-centric and allows users to make encrypted video calls through Messenger, while Portal's camera follows them around.
At the Code Conference in Scottsdale, Arizona, Facebook's Vice President of AR/VR, Andrew "Boz" Bosworth, announced that the next-gen Portal speakers are coming "this fall." There will be "new form factors" available as well, Bosworth said, though he didn't elaborate on what this means, exactly. "Hardware is coming to the home, and we want to make sure that human connection, connection between two people, is a first-party experience on that hardware," Bosworth added.
Since one of the product's differentiating features is the camera tracking, it's not going anywhere, but the new models might make it even more prominent. According to rumors over the past months, Facebook may be working on a considerably smaller device than the first-gen Portals—pretty much just a camera—that can be attached to TV sets. This will also make the device cheaper and allow people to use their TVs as smart displays.
The success of Facebook Portal was questioned ever since the company announced it. On the heels of some big privacy scandals over the past couple of years, having doubts over a Facebook-branded tracking camera isn't all that far fetched. However, at the conference in Scottsdale, the company reassured that the first generation of Portal smart speakers sold "very well," although the claim wasn't backed by official numbers.