Essential Phone gets the latest version of Android on day one (again)
8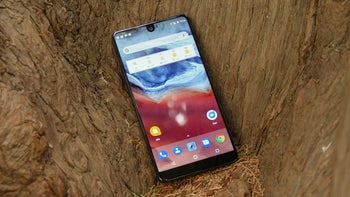 Essential Products entered the mobile world with a bang. Helmed by Android co-founder Andy Rubin, the company promised to deliver a phone that was pure Android in and out – no bloat, no padding, no garish design choices. Just the
essentials
in their most refined form. Well, the company did manage to deliver on its promise (for the most part, at least) with the
Essential Phone
, which was released in August of 2017.
Over the two years since the launch of the Essential Phone, Andy Rubin's new company went through quite a bit of troubles, culminating in the ultimate cancellation of the Essential
Phone 2
last year, and in rumors that the company itself was up for sale. But despite all that, and despite the age of the Essential Phone, it is getting Android 10 day one.
When the phone got updated to Android Pie on release day last year, we weren't all that surprised, because it was just a year old. However, we did not expect to see Android 10 roll out to the Essential Phone on the same time it did on
Pixel
phones.
That said, here we are, with Android 10 available for the Essential Phone. There's a bit of a catch, though, in that the update is available for owners of the unlocked version of the phone in
"select Open Markets."
In other words, if you purchased the phone through Sprint when it launched, you'll have to wait a bit until you get the Android 10 OTA update.