Weekly deals roundup: Galaxy S23 Ultra discount with no strings, cheap S22, and a lot more
We may earn a commission if you make a purchase from the links on this page.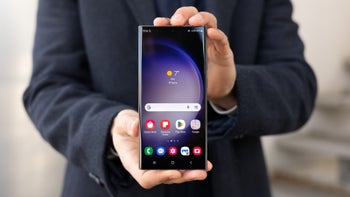 Have you purchased your
Galaxy S23
-series device yet (at full price or a cool discount of some sort)? What about the surprisingly affordable
OnePlus 11
powerhouse? Are you looking to swim against the modern tide and "settle" for a Galaxy S22 instead... at the right price?
Can't even afford that thing and want to pick up a dirt-cheap Motorola with stellar battery life? Or maybe you're not interested in buying a new phone at all and fancy a tablet, smartwatch, or some true wireless earbuds at a reduced price?
Believe it or not, we have all that and a lot more to talk about today in our latest weekly roundup of the greatest mobile tech deals out there. Let's not waste any more precious time and dig right in:
These are the top 3 deals for you
Three very different handsets for three very different budgets at similarly attractive prices (when all is said and done). What to choose? Well, we can't really imagine the type of consumer who would faced a tough choice here, so odds are each and every one of you knows exactly what you can afford and what the right option is for your budget, needs, and requirements.
If you want to own quite possibly the
best Android phone
in the world right now and refuse to jump through all kinds of hoops or meet various types of special conditions to save a few bucks, Amazon is running an unrivaled sale on the unlocked
Galaxy S23 Ultra
with no gift cards bundled in.
You're looking at a good old fashioned and straightforward device discount there, and of course, the same goes for Samsung's "vanilla"
Galaxy S22
and Motorola's low to mid-end
Moto G Power (2022)
battery king. The latter is without a doubt one of the
best budget phones
available at one of its lowest ever prices with absolutely no strings attached.
Other amazing smartphone bargains you can nab right now
Now that's a lot of different phones for different needs, each on sale at a cool discount (or with a cool gift included at no extra charge) for a presumably limited time only.
Whether you want a mid-ranger or a high-ender from 2023 or 2022 at a sub-$600 or sub-$400 price point, Amazon and Best Buy have you covered at the time of this writing with some of the greatest steals of the year so far. But obviously, there's even more to talk about today. Namely...
The best tablet discounts of the week
If you don't already know what's the
best iPad
for you, it might be hard to make a decision here. Should you opt for
Apple's slim-bezeled 10.9-inch slate
released just a few months ago or its very outdated-looking 2021 predecessor with a 10.2-inch screen in tow and massive borders?
At the end of the day, your choice may well hinge on how much money you're willing to spend on one of the
best tablets
in the world, with the
9th Gen iPad
clearly staying alive and relatively attractive in 2023 thanks to its considerably lower price point compared to that of its redesigned successor.
Great smartwatches at great prices
Two of the overall
best smartwatches
... you can pair with your iPhone are on sale at solid (albeit not completely unprecedented) discounts in multiple versions, and one of them features built-in cellular connectivity as standard. What more could you want? A rugged, outdoor-friendly design? Well, the
Apple Watch Ultra
does offer that as well. The
Apple Watch Series 8
, meanwhile, comes with a more conventional appearance... and an outstanding list of health tracking features at a hard-to-beat price.
Top headphones and earbuds on the cheap
Are Apple's
Beats Fit Pro
the absolute
best wireless earbuds
money can buy in 2023? That's incredibly difficult to say. But they're definitely up there with the best, rocking a pretty much flawless fitness-friendly design and supporting all kinds of state-of-the-art technologies ranging from Spatial Audio to ANC.
On top of everything, these just so happen to be among the most colorful noise-cancelling earbuds around, and every single paint job is on sale at a cool discount right now, including those
fresh hues unveiled just last week
. The
AirPods Max
, meanwhile, probably need no introduction, dropping again to a slightly more reasonable price than usual in presumably limited quantities.