ZTE Nubia Z7 hands-on
3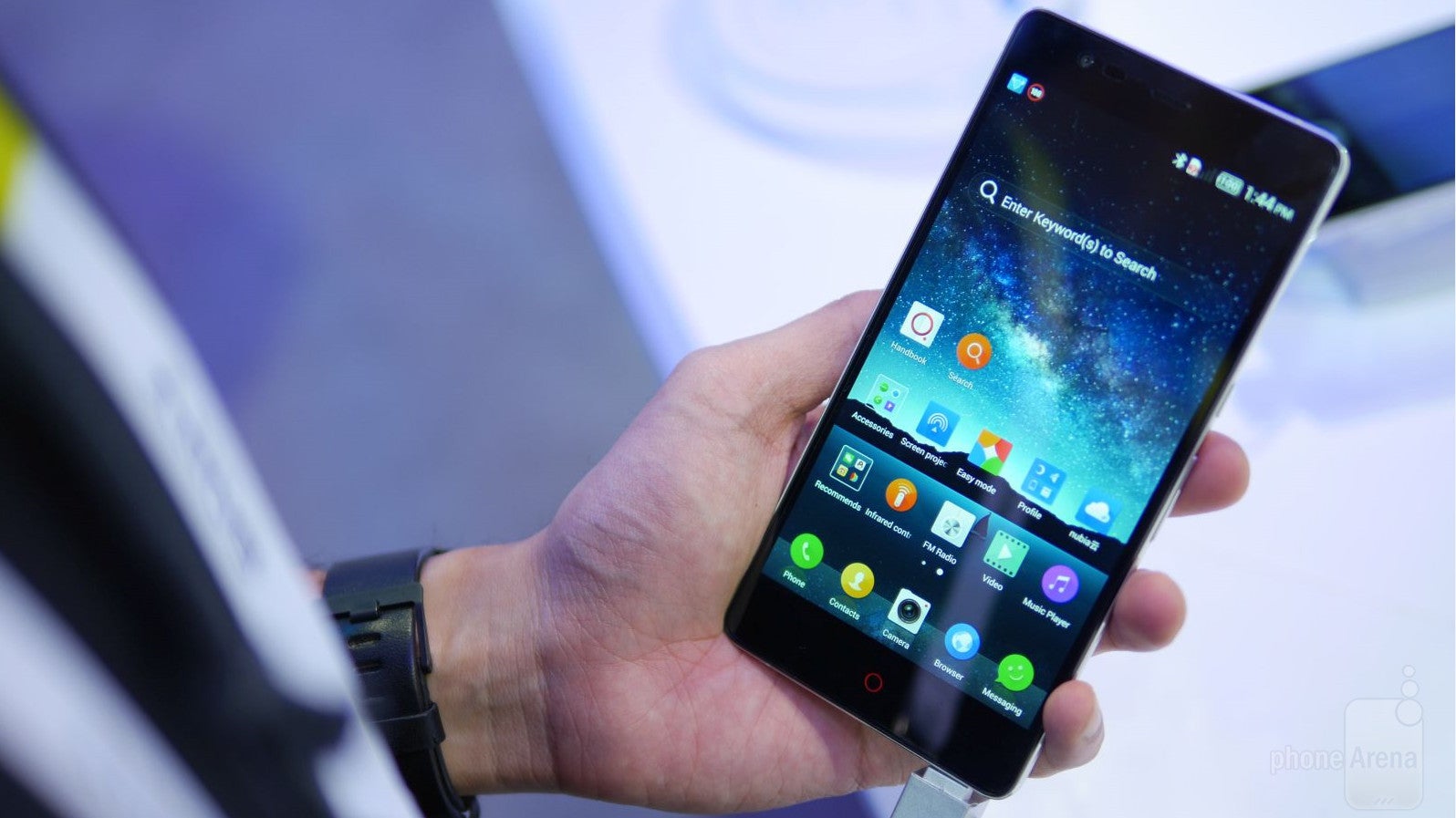 Stateside, we're still eagerly waiting for some high-end, high-spec'd smartphones from ZTE. Overseas, however, the company has made its presence known with its premium Nubia line, and at CES 2015, we managed to get a quick hands-on with the ZTE Nubia Z7. This is undoubtedly a monster of a smartphone, as its specs alludes, but more importantly, it's a showcase of what the company is capable of delivering in a crowded space.
Design
Care and attention is evident throughout the ZTE Nubia Z7's design, since it bears all the premium qualities to make it one darling looking smartphone. Sure, its design language will draw many comparisons, but ZTE has especially concocted an attractive looking smartphone that doesn't skimp in the feel, look, and construction. Sporting a soft touch matte plastic casing, the back bears a curvy feel that makes it comfortable to hold in the hand – plus, it's pretty svelte and lightweight, without any compromises to its construction. Accenting the thing, a metal trim bezel runs around the outside of the smartphone to profoundly highlight its premium nature.
Display
Exquisite. That's the word that best comes to mind as our eyes feast upon its massive sized 5.5-inch 1140 x 2560 Quad HD display. Naturally, there's plenty of detail produced by this thing – allowing small text in the browser to exhibit that sharp quality. In addition, the IPS display produces natural looking colors and wide viewing angles to surely make it a fantastic thing to use when it comes to multimedia consumption. Considering what the Nubia line is all about, the Z7's display no doubt matches its contemporaries.
Interface
ZTE's Nubia 2.5 UI is running on top of Android 4.4.2 KitKat, which is a refreshing looking skin that's rich with animations and features. We can tell that ZTE takes a lot of care and attention to the operation of its customized experience, one that even features small things, like its one-handed mode, to make it more practical to use with a single hand. The only thing left to catapult the experience, of course, is to bring it up to Android 5.0 Lollipop!
Processor and Memory
The ZTE Nubia Z7 screams at fanatical pace thanks to its mighty quad-core 2.5GHz Qualcomm Snapdragon 801 chip with 3GB of RAM. Even with all the heavy, dynamic animations running throughout the software experience, the Z7 doesn't stutter at all with its overall performance. We can even believe that it can handle its fair share of strenuous operations – including heavy 3D gaming and multimedia.
Armed with 32GB of internal storage, that tally is plenty enough to appease a wide array of people, but things can be supplemented thanks to its microSD card slot.
Camera
ZTE wants to make sure that owners take some sharp looking photos with the Nubia Z7, just because it's been outfitted with a 13-megapixel Sony Exmor RS CMOS sensor with optical image stabilization, f/2.0 aperture lens, and a two-toned LED flash. Surely, we can expect nothing but perfection with this combination, but better yet, the phone is capable of recording 4K videos. Needless to say, the entire package sound exceptionally juicy!
Expectations
The more we hear and see ZTE's line of Nubia smartphones, the more we're eager to see them make their presence stateside. Unfortunately, there are no plans at the moment for that – so the ZTE Nubia Z7 is only available overseas in China. Still, if you're willing to import this beast of a smartphone, you're looking to fork over approximately $550 to pick this one up.