Your Siri voice files are kept by Apple for up to two years, though anonymized
20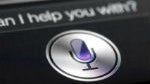 Not that it should come as any surprise that most cloud services, including Apple, Google and Facebook, are keeping our data for quite a long time, but it seems that Siri, the venerable voice assistant, is hoarding your searches and commands for two years up there.
Apple spokesperson Tracy Muller has confirmed that it "may keep anonymized Siri data for up to two years." The important things to know, however, is that the data is anonymous, and deleted if the buyer turns Siri off. No Apple ID or email are recorded, but rather the voice files are assigned a random number, which gets separated from the clips in six months.
Still, the data itself remains for product improvement purposes up to 18 months after that, for a total of two years. Google's Voice Search and Now services probably have terms of their own in this spirit, so their ability to
use voice commands offline
becomes pretty important for those suffering from privacy anxiety.