You can snag over $130 worth of apps on the Amazon Appstore for free in the next few days
10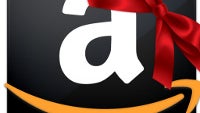 Today, Amazon's Appstore turns 4 years old, and the giant e-tailer is celebrating with a limited time offer that will run until March 21. The deal will allow users to download as much as $130 worth of Android apps for free by dropping the price tag on a number of them to zero.
In total, 34 apps are available under the promotion, covering categories such as games, productivity, utility, music, and photography. The selection includes titles that usually cost anywhere from $1 to $10, and has the likes of
Cut the Rope, Five Nights at Freddy's 2, World of Goo, Cross DJ Pro, G-Stomper Studio, NeoCal Advanced Calculator,
and
OpenDocument Reader
on it.
As some of you may know, the Amazon Appstore is one of a handful apps that Google has banned from the Play Store (it being an obvious competitor), so if you wish to take advantage of the deal, you won't be able to get it from there. Thankfully, you can download the app and install it through Amazon's official website,
available here
.