Wirefly, RadioShack, & Target is selling the T-Mobile myTouch 4G for $79.99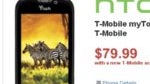 There's nothing like heading over to a store to hopefully purchase a brand new handset when out of nowhere you hear about another place selling the same exact phone for less.
For all the people who seemingly went out today and purchased the T-Mobile myTouch 4G, you'll be shocked to know that a few retailers decided to give the highly anticipated handset a price chop. Going for the price of $199.99 with a 2-year agreement through T-Mobile directly is a fitting price point to say the least, but the competition is fierce as RadioShack, Target Mobile, and Wirefly are selling the high-end Android powered smartphone for an eye opening price of $79.99 with a new 2-year contract.
You heard that right, they're basically cutting $120 from its normal contract price to present us all with this special deal. So if you're considering on buying this handset, you just might want to keep these select retailers in mind when you venture out into the wild.
source:
RadioShack
,
Target
, &
Wirefly
via
Unwired View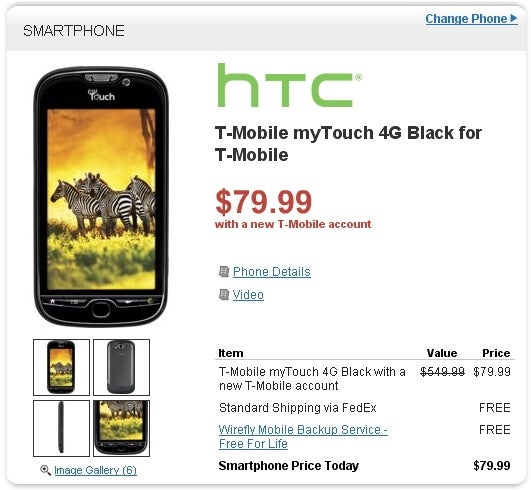 T-Mobile myTouch 4G is selling for $79.99 with a contract