Windows Phone linking apps to Share option
1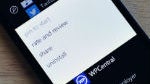 Windows Phone 8 is on the horizon, but there has already been a Windows Phone 7.8 custom ROM floating around and of course people have been poking around in it looking for clues about possible features we haven't heard about. And, one of those new features seems to be a new implementation of the Share button.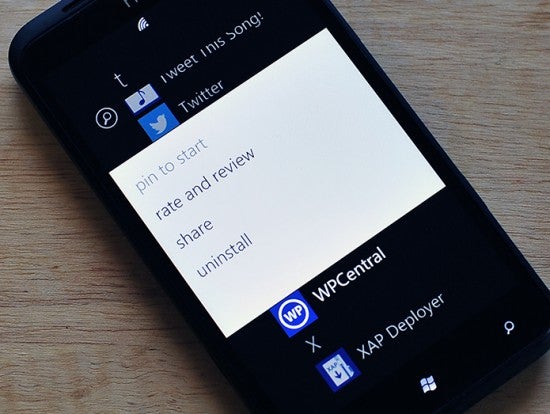 The guys over at WPCentral have found that there is a new option when long-pressing on an app in the jump list. The old options of Pin to Start, Rate and Review, and Uninstall are still available, but now there is also a Share option along with the others. The new Share button doesn't actually do anything in the 7.8 custom ROM, but it seems pretty clear that this is a way to share links for your favorite apps via Facebook, Twitter, e-mail, etc.
Obviously, we haven't seen Windows Phone 8 running live yet, but if the button exists in WP7.8, it seems likely that it would be available in WP8 as well. Similar features have been available in both Android and iOS, so it's good to see Windows Phone adding it as well.