Wikipedia app for Android now streamlined and updated with new design
4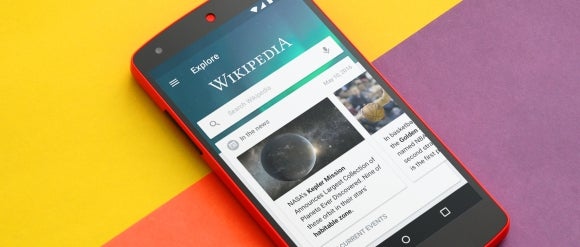 Wikipedia, the free encyclopedia, unveiled an elegant redesign of its Android application. It starts with the new Explore screen that shows up front and center when you open the app. It contains a feed with recommended photos and articles, trending pages, and a randomizer that nets you a random Wiki article.
There are other types of chosen content, such as "Because you read" (recommendations based on what you have been reading on Wikipedia), "Continue reading" (read articles you started, but didn't finish), and "Today on Wikipedia" (takes you to the Wikipedia main page).
Scrolling down the feed, you'll also see the featured content from previous days. There's a card-based interface that lets you simply swipe away stuff you don't want to read and hide it. Sharing an article is also very easy, being done straight from the app.
The Wikipedia app still lets one make the most from the ocean of content available in the encyclopedia, in a format that feels at home on a touchscreen. Like Wikipedia itself, the app is free.