Vodafone and EE will acquire some Phones 4u stores, saving some jobs as retailer shuts down
2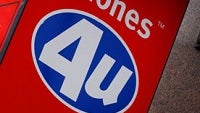 A week after British third-party wireless retailer, Phones 4u
announced it would be shutting its doors
and entered the US equivalent of bankruptcy hearings (called "administration" in the UK), two of the companies arguably responsible for the loss in business have stepped in and announced they would acquire some of Phones 4u's retail locations and assets.
That will spare at least some of the 5,500 people that stand to be unemployed once Phones 4u completes its administration proceedings.
Last Monday, Phones 4u announced that it would not open the doors at any of its 720 retail locations due to the fact that, in the past six months, the United Kingdom's three largest carriers, EE, O2, and Vodafone, canceled their indirect sales agreements with the retailer.
The motivation to canceling the agreements is meant to drive more direct retail sales at carrier owned stores, thus boosting revenues. It also reduces expenses through the supply arrangements that existed with the indirect agreements.
Now, Vodafone and EE have announced that they would acquire the sites, inventory, and employees at 140 and 58 Phones 4u retail locations respectively. The acquisitions will save at least a few hundred jobs. Meanwhile, Carphone Warehouse, Britain's sole surviving third-party wireless retailer, said it will be hiring 800 Phones 4u employees that work in kiosks at Currys and PC World stores.
source:
BBC
via
WPCentral