British mobile retailer, Phones 4u, shuts its doors as Vodafone and EE cut ties
6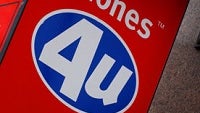 In what turned into a very quick deterioration of its business model, British third-party mobile retailer, Phones 4u, entered into "administration" Sunday evening. "Administration" in this instance, is akin to entering bankruptcy reorganization in the United States.
All 720 retail locations will not open Monday morning, putting the prospects of continued employment of the company's 5,500 employees in jeopardy. The one silver lining in this is that the company will continue to pay employees "until further notice."
It was not a lack of making money that drove this decision for Phones 4u, rather, it was the fact that UK carriers O2, Vodafone, and now EE, have severed ties with the retailer. O2 yanked its agreement this past winter, but only accounted for about 10% of Phones 4u's sales. Vodafone followed suit just last week, stating that it would not renew its agreement, accounting for more than 25% of revenue.
EE was the straw that broke the camel's back, with the contract technically still having more than a year left to run, and accounting for more than half of Phones 4u's £1 billion annual revenue. About one-in-ten EE customers were acquired through Phones 4u.
BC Partners, the equity firm that owns Phones 4u, had nothing nice to say about any of the carriers, and the retailer's CEO, David Kassler said it plainly, "Today is a very sad day for our customers and our staff. If the mobile network operators decline to supply us, we do not have a business. A good company making profits of over £100 million, employing thousands of decent people has been forced into administration. The great service we have provided should have guaranteed a strong future, but unfortunately our network partners have decided otherwise. The ultimate result will be less competition, less choice and higher prices for mobile customers in UK."
Unfortunately, Phones 4u might have been trying to be a little too greedy in its negotiations with EE, as the two were actually discussing contract renewals for next year. When things were not going well, Phones 4u walked away, arguably not a smooth move for a retailer that had just been jilted by two other major carriers in the United Kingdom. Three did not have any agreements with Phones 4u.
It basically boils down to a push to reduce inventory for carriers (who supply the phones), contain costs, and drive sales through carrier-owned assets. By losing this third party channel, it will ostensibly drive business to the carrier-owned stores. It also will likely mean an uptick in business for Phones 4u's competitor, Carphone Warehouse, who still has agreements with O2, Vodafone, and EE, and is now the sole remaining major third-party mobile retail chain.
source:
The Telegraph