Vine for iOS receives major update with new features in bid to fight off Instagram Video
1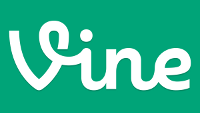 With Instagram Video presenting a challenge to it, Vine has updated its app for iOS, adding features like a new camera. With the redesigned camera comes the ability to
frame shots
, which makes it easier for you to do animation on the site, especially if you're trying to come up with the next
Gumby
. The update now allows you to focus your shot and also adds a grid to the camera.
The update also now makes it easier for a user to gain followers. Besides the camera, the Vine update adds 15 channels for you to post your 6 second looping video on. More channels mean that you will have a better chance at having your video viewed. Vine has added a new "On the Rise" category which lets you view those Viners who are becoming more popular. The update also adds the ability for those on the site to
re-vine
a video to followers. And Vine users can now prevent strangers from watching a video that they made. By going to
Profile
>
Settings
>
Your Content,
you can change the settings to allow only your followers to view your videos on the Vine site.
Vine, with its head start, has over 13 million users. Is there enough demand for video sharing that both it and Instagram Video can both survive? The latter
initially took a hit from the launch of Instagram Video
, but it is the long term picture that we need to focus on. Both come from wildly successful parents, so if the apple doesn't fall too far from the tree, there just might be a place in this universe for both. As for the Vine update, it should be waiting for you at the Apple App Store.
source:
Vine
via
TechCrunch