Verizon NHL GameCenter Playoffs edition app goes live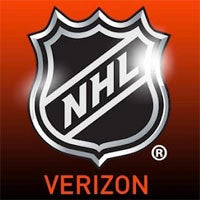 As the superstitious ones start to grow in their playoff beards, Verizon Wireless is also getting ready for the Stanley Cup Playoffs with its NHL GameCenter Playoffs edition app.
Verizon Wireless Customers can find the app in the Google Play store for free. With this app you get complete round by round coverage of the Stanley Cup Playoffs, free NHL Playoff videos "Stanley Cup Countdown" and "Melrose's Place" which provide commentary, highlights, and the top must-see moments from the night, free Cisco NHL Live video content, free live game radio, and video streaming of all games nationally broadcasted on NBC.
Customer with 4G LTE devices can download the Verizon 4G NHL GameCenter Premium app that also adds live streaming of the NHL Network's NHL on the Fly, condensed game highlights, live game audio, and more.
Both apps give you access to a ton of information including schedules, scores, team Twitter feeds, scoring summaries, head to head stats, rosters, individual player stats, and more.
Verizon NHL GameCenter [Google Play link]
Verizon 4G NHL GameCenter Premium [Google Play Link]
source:
Verizon Wireless