Verizon LTE lighting up 28 new markets on July 21st
19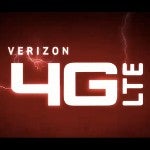 Verizon is lighting up the LTE sky once again; and, in just a few days, Big Red will be expanding their LTE coverage to 28 new markets and expanding coverage in 8 more markets. This newest round of expansion to the carrier's LTE network brings Verizon even closer to its goal of 145 markets covered in LTE by the end of 2011. As of Thursday, Verizon will have 102 markets covered for LTE.
The new markets getting the speedy network from Verizon are:
Decatur and Huntsville, Ala.;
Colorado Springs, Colo.;
Lakeland and Sarasota-Bradenton, Fla.;
Augusta, Ga.;
Hilo, Honolulu, Kahului-Wailuku and Lahaina, Hawaii;
Carbondale, Ill.;
Wichita, Kan.;
Louisville, Ky.;
Baton Rouge and Hammond, La.;
Springfield, Mass.;
Greensboro/Winston-Salem/High Point and Raleigh-Durham, N.C.;
Toledo, Ohio;
Tulsa, Okla.;
Portland, Ore.;
Wilkes Barre/Scranton, Pa.;
Charleston, S.C.;
Chattanooga and Knoxville, Tenn.;
Olympia and Tacoma, Wash;
Charleston, W.Va.
Verizon will also be expanding coverage in
Phoenix, Ariz.; Los Angeles and San Diego, Calif.; Las Vegas, Nev.; Northern New Jersey; Dallas-Ft. Worth and San Antonio, Texas; and Seattle, Wash.
And for an easy check of the 145 markets Verizon has planned to light up with LTE in 2011, with those covered (or to be covered on Thursday):